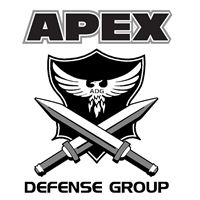 Everyday Carry Handgun
Designed for concealed carry holders
Duration: Over 6 hours range time
Fee: $120.00
Type(s): Basic, Intermediate, CCW, Scenario Based Training
Instructor: Apex Defense Group LLC - Ryan Coe View Bio
Description
This class is for concealed carry holders who want to become more proficient and accurate shooting from concealed. Shooters will be challenged on draws, reloads, target transitions, shooting from rentention, and more.
Documentation Requirements
Drivers Liscense (upon request)
CCW Permit (upon request)
The instructor requires a copy of your CCW permit once you register.
Requirements
A concealed carry handgun
500 rounds of ammo
Concealed carry holster
EDC items
Spare magazine(s)
Ear protection
Eye protection
Topics Covered
Draws from concealed
Carry positions
Reloads from concealed
Carry options
EDC items
Weapon retention
Target Transitions
Marksmanship
More
Expectations and Outcomes
To be more comfortable and confident with their concealed carry firearm.
Upcoming Classes
There are no upcoming classes scheduled for this course.