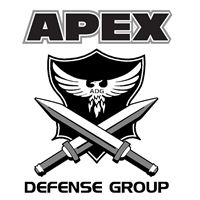 Active Shooter Armed Response
This class is for students to have a better foundation on how to respond during an active shooter event
Duration: 2 hours classroom, 6 hours range
Fee: $225.00
Type(s): Advanced, Intermediate, Active Shooter Response Training, CCW, LEO / MIL / SEC Courses, Scenario Based Training
Instructor: Apex Defense Group LLC - Ryan Coe View Bio
Description
This class is for seasoned shooters who want to better prepare in the event of an active shooter. Shooters will be challenged in both force on force scenarios and live-fire exercises.
Documentation Requirements
CCW Permit
Requirements
Firearm(s)
Extra magazine
500 rounds of ammo
Ear Protection
Eye Protection
Topics Covered
Active Shooter Stats
Shoots/No Shoots
CQB scenarios
Force on Force
Target recognition
Shooting in crowds
More
Expectations and Outcomes
To be better equipped and prepared, mentally, and physically, for an active shooter incident.
Upcoming Classes
There are no upcoming classes scheduled for this course.