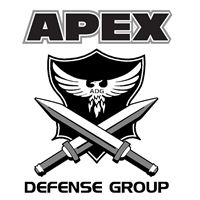 Scoped Carbine
This class is for scoped carbine users who seek to get the most out of their rifle at various distances
Duration: 8 hours range time
Fee: $150.00
Type(s): Basic, Intermediate, Rifle
Instructor: Apex Defense Group LLC - Ryan Coe View Bio
Description
This class is for scoped carbine users who seek to use their rifle at distance, or up close. Learn how to transition faster, hit more accurately, and run the gun and optic with more speed and efficiency.
Requirements
Rifle w/ magnified optic
Pistol
Sling
Holster
400 rounds rifle/100 rounds handgun
Spare magazines
Ear and Eye Protecion
Topics Covered
Optic Considerations
Weapons Fundamentals
Target Transitions
Engaging at various distances
More
Expectations and Outcomes
A better understanding of how to run a scoped/magnified carbine with greater accuracy and speed.
Upcoming Classes
There are no upcoming classes scheduled for this course.