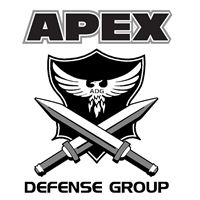 Beginner Introduction to Shotguns
A 4hr Class for new shotgun shooters
Duration: 4 hours range time
Fee: $65.00
Type(s): Basic, Shotgun
Instructor: Apex Defense Group LLC - Ryan Coe View Bio
Description
This class is for new shotgun shooters who want to learn more about their shotgun platform, without sacrificing their novice shoulder with 250 rounds of buckshot. Shooters will understand their components, patterns, loads, and basic functioning/handling.
Requirements
Shotgun
100 rounds of ammo
Sling
A way to hold extra shells
Eye and Ear Protection
Topics Covered
Shotgun considerations
Shotgun Components
Loads
Patterns
Basic weapons handling and fundamentals
Expectations and Outcomes
A better understanding and confidence utlizing a shotgun.
Upcoming Classes
There are no upcoming classes scheduled for this course.