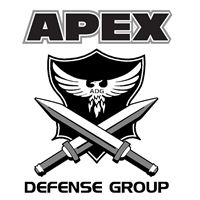 Defensive Handgun 102
For experienced handgun shooters to grow as a defensive shooter balancing speed and accuracy
Duration: 8 hours range time
Fee: $150.00
Type(s): Advanced, Intermediate
Instructor: Apex Defense Group LLC - Ryan Coe View Bio
Description
This class is for intermediate shooters who want to increase speed and accuracy. Students will learn how expand on their fundamentals to better defend themselves and their families.
Requirements
Handgun
Holster
650 rounds of ammo
Ear Protection
Eye Protection
2 Extra Magazines
Topics Covered
Draws
Reloads
Retention Shooting
Utilizing Cover/Concealment
Shooting positions
Target Transitions
Shoot/No Shoots
Defensive Shooting Drills
Expectations and Outcomes
A more confident, accurate, trained shooter with an increased understanding and increased skill in defensive shooting fundamentals.
Upcoming Classes
There are no upcoming classes scheduled for this course.