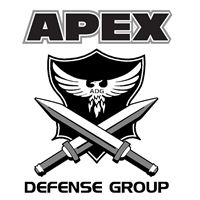 Home Defense- Pistol
This class is for students to learn home defense techniques utlizing a handgun
Duration: 1 hour lecture, 6 hours range time
Fee: $150.00
Type(s): Basic, Intermediate, Scenario Based Training
Instructor: Apex Defense Group LLC - Ryan Coe View Bio
Description
This class will consist of defensive and offensive home defense/CQB instruction and drills. Students will learn how to defend and clear rooms and hallways while dealing with complexities and scenarios. If students wish, we can incorporate force on force.
Requirements
Handgun
Holster
Mag holder
Extra magazine
Ear and Eye Protection
350 rounds of ammo
Topics Covered
room clearing
securing structures
home defense techniques
shooting from retention
shoot/no shoot targets
more
Expectations and Outcomes
A better understanding of how to clear and maneuver through a structure to better defend themselves and their families.
Upcoming Classes
There are no upcoming classes scheduled for this course.