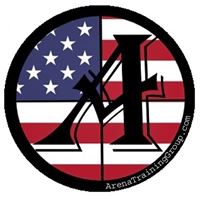 Personal Coaching (Adult)
Our one-on-one sessions for adults are a great way to get started if you don't want to shoot with a group
Duration: 2 hours
Fee: $60.00
Type(s): Advanced, Basic, Intermediate, Active Shooter Response Training, CCW, Long Range Precision, Other, Rifle, Tactical Casualty Care (TCCC / TECC), Women's Only Courses
Instructor: Arena Training Group, LLC - Ronald Warren View Bio
Description
Our one-on-one instruction for adults is geared 100% towards your goals and skill level. Instruction is minimum of 2 hours, but can last up to 8 hours per session (hourly rate is $25 after the initial 2 hours). Contact us for questions and to discuss your session.
Requirements
Eye and ear protection
Safe, functional firearm (For live fire session)
Ammunition requirements depend on the student skill level and goals of the session.
Topics Covered
Topics are dependant on the skill level and goal of the student.
Expectations and Outcomes
Expectations and outcomes will be discussed before the class and based on the skill level and goals of the student.