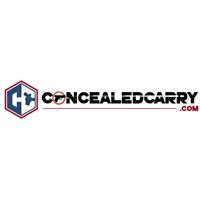 Tactical Pistol Training
Duration: 2 hrs. of Individual 1 on 1 Training
Fee: $75.00
Type(s): Advanced, Basic, Intermediate, Active Shooter Response Training, Other, Scenario Based Training, Scenario Based Training (Simunitions, Man Marking Cartridge), Seminars / Lectures, Tactical Casualty Care (TCCC / TECC), Women's Only Courses
Instructor: concealedcarry.com - Rick strohmeier View Bio
Description
Learn Tactical Pistol Training. 

Learn how to shoot on the move.

Learn the correct way to reload. 

Learn about cover.

Learn REAL LIFE TRAINING .
Documentation Requirements
Tactical Pistol Training 1-9 Courses.
The instructor requires a copy of your driver's license once you register.
Requirements
Pistol,  Extra Magazine and at least 100 - 200 rds. ammunition. 
Topics Covered
Staying Alive in  Real Gun Battle 
Expectations and Outcomes
Real Life Training for TODAY'S NEW WORLD .
Upcoming Classes
There are no upcoming classes scheduled for this course.