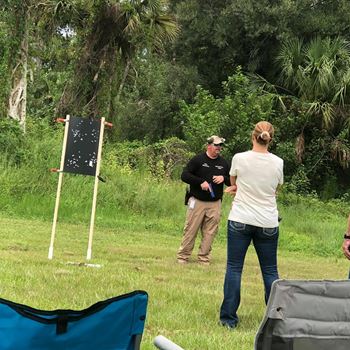 First Line Firearms Training FL
Shawn Przybylek
BACKGROUND: Civilian, Former Military, Instructor
3 Years Instructing
PH: 772-801-9478
About First Line Firearms Training FL
My name is Shawn and I am a certified Firearms instructor. I have been around Firearms for a majority of my life. 
We work with other instructors to give you the best experience around. All of our instructors are either NRA Certified or Law Enforcement Certified instructors. We offer years of expierence. 
Courses Taught
CCW, Basic, Intermediate, Advanced, NRA Courses, In Home Defense Training, Scenario Based Training, Women's Only Courses, Specialty Other
Certifications
NRA Basic Pistol 
NRA Personal Protection In the Home 
NRA Certified RSO

Certified in rifle and shotgun
Policies
Cancellation Policy
48 hour notice on cancellation.
Reschedule Policy
Most classes rain or shine. Classes that are rescheduled to severe weather or an act of God will be rescheduled at a later date.
Refund Policy
Refunds will be issued only 48 hours before the class begins minus the non refundable deposit.

$50 of every course is considered Non - refundable. Regardlessthe cost of the course 
Reviews