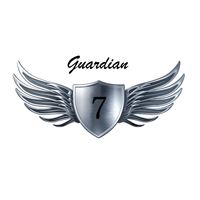 License To Carry
The Texas License To Carry (LTC) course is the certified course through the Texas Department of Public Safety, in order to obtain a handgun permit.
Duration: 4-6
Fee: $70.00
Type(s): CCW
Instructor: Guardian 7 - Salvador Castilleja View Bio
Description
Our classes are taught in a relaxed, comfortable, non-intimidating atmosphere. You will need to know how to shoot and how to operate your handgun before coming to class
Documentation Requirements
Driver's license or proper state identification.
The instructor requires a copy of your driver's license once you register.
Requirements
You will need to know how to shoot and how to operate your handgun before coming to class.

Handgun (.22 caliber or higher) NO LAZERS, NO OPTICAL ENHANCERS ON PISTOL
50 Rounds of Factory Ammo (NO RELOADS)
Hearing Protection (ear plugs or muffs)
Eye Protection (sunglasses or prescription glasses)
Ball cap or any hat (recommended)
No open toed shoes
No low cut shirts (females)
Note:
 We have rental guns and ammunition for sale. Please contact Guardian 7 @ 800-730-5772, prior to the class to discuss caliber for rental gun.
Topics Covered
Gun Safety and Storage
Concealed Handgun Laws
Conflict/Dispute Resolution
Use of Deadly Force
Written Examination
Firing Proficiency Test
Note:
 Students with no prior shooting experience, or who believe themselves incapable of passing the shooting test without coaching should consider taking our basic handgun course, or meet with one of our instructors for a private lesson prior to attending the LTC class.
Expectations and Outcomes
Upon completion of the Texas LTC Course, the student may apply for his/her license to carry with the State of Texas.

Upon completion of class, student will receive a completion of training form (LTC 100).
Upcoming Classes
There are no upcoming classes scheduled for this course.