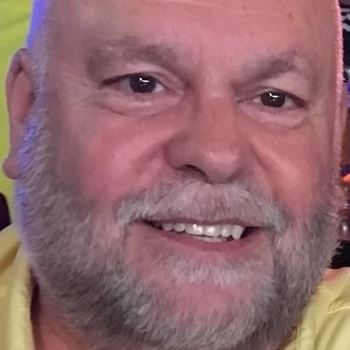 Just Shoot Safely
Stan Mefford
BACKGROUND: Civilian, Military, Former Law Enforcement, Instructor
40 Years Instructing
PH: 844 458 1072
Available Courses
Next Class
Course
Type
Difficulty

No Upcoming Classes


Contact Instructor
NRA CCW
Personal Tactical Pistol Training for se…
Basic, CCW, NRA Courses, Scenario Based Training

Basic

No Upcoming Classes


Contact Instructor
NRA Instructor Basic Pistol Shooting
An opportunity to become an NRA pistol I…
Advanced, NRA Courses, Instructor Training Courses

Advanced

No Upcoming Classes


Contact Instructor
NRA Instructor Rifle Shooting Workshop
Students will become NRA Rifle Instructo…
Basic, Advanced, Rifle, NRA Courses, Instructor Training Courses

Basic

No Upcoming Classes


Contact Instructor
Texas License To Carry & Qualification Only
Classroom and range qualification for Te…
Basic, Intermediate, Advanced, CCW

Basic
About Just Shoot Safely
We are certified and licensed counselors, instructors, and trainers that provide our clients with personal firearms safety training. Whether it is your first time handling a firearm or if you're interested in sharpening your skills, we're here to help you safely and successfully reach your goals.

Stan Mefford – Chief Instructor
Stan is a Hoosier from Auburn, Indiana. Living and working in the DFW Metropolitan area for over two decades, Stan has a passion for life-long learning which translates to great experiences both in the classroom and one-on-one instruction on the range for his clients.
Stan is an author, educator, and a technology consultant. He holds a bachelor's degree from Indiana University and an MBA with a concentration in project management.

Stan is constantly training to perfect his ability to instruct his clients.  Stan recently completed a private tutorial with Chief Instructor, Shane Bisgood, on the grounds of Ballynahinch Castle in Galway, Ireland.
Courses Taught
CCW, Basic, Intermediate, Advanced, Rifle, Shotgun, NRA Courses, USCCA Courses, Active Shooter Response Training, In Home Defense Training, Scenario Based Training, Scenario Based Training (Simunitions, Man Marking Cartridge), Women's Only Courses, Instructor Training Courses, Instructor Coach Training Courses, Virtual Simulation, Seminars / Lectures, Security Training & Certification
Class Instructors Scott Powell Stan Mefford
Certifications
• Texas School Safety Certification Instructor
• Texas License To Carry Instructor
• Texas Private Security Level III Classroom Instructor
• Texas Private Security Level III Firearms Instructor
Policies
Cancellation Policy
If we cancel a course, we'll reschedule the course on the next available date.  All students will be contacted a minimum of 24 hours in advance of a cancelled course.
Reschedule Policy
Our reschedule policy is simple.  If for any reason we need to reschedule, we'll contact all students within a minimum of 24 prior to the start of the class.  We'll try to reschedule your course if the class is available on a future date. 
Refund Policy
Our goal is to provide your course.   No refunds on courses that are already completed.  We'll provide a full refund for any course with a 24 hour written notice.  If the refund is day of, we'll review each refund situation on as case-by-case basis.