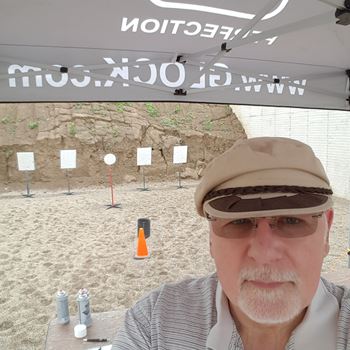 K-Products.US LLC
Joseph Kocian
BACKGROUND: Civilian, Military, Instructor
46 Years Instructing
About K-Products.US LLC
"Educators must teach with a vision of the future, with the tools of today,
for the people of tomorrow" – By: JvK

Phone: 330.554.2489 – Fax: 330.678.1328
K-Products.US LLC is an ATF Federal Firearms Licensed (FFL) dealer, NRA Certified Instructor, Ohio Multi-Certificated / Licensed Educator a "Jenny's Scholar", and a 1969 Combat Vietnam Veteran. K-Products.US is a veteran owned company that first began in 1983.
Educationally, K-Products.US LLC offers an Official Ohio Concealed Carry Firearm (CCW) Training Classes, Basic Pistol Classes, Youth / Adult SafetyClasses, Metallic Reloading, Muzzleloader, Ohio Hunter Education and other firearm or related courses.
Special discount is available for Educators, Veterans, Non-Profit Organizations, Family Groups and Industry Specific Privately Arranged Group Instruction. K-Products is not a brick and mortar store thus, enabling  competitive pricing and a desire to form a lasting relationship with all clients.
Classes: Classes are usually held on Saturday and occur when 2-10 people can agree on the same date.
Courses Taught
CCW, Basic, NRA Courses, Women's Only Courses, Seminars / Lectures, Other
Certifications
Certified:

NRA Certified Instructor
Ohio Multi-Certificated Educator (Retired)
NRA Life Member #183991278
ATF Federal Firearms License (FFL): 4-34-XXX-XX-XX-03741
F.A.S.T.E.R. Ohio Teacher Education Certified
Vietnam Combat Veteran 1969
Brimfield Chamber of Commerce & Web Master
• Master's Degree - Education Administration– Kent State University
• 80 semester hours Post Master's Graduate Study toward Doctoral Candidate 
• Adjunct Educator (Graduate Level) – University of Ashland 
• Bachelor's Degree - Technology Education & Library Science – Kent State University
• Ohio eTech Distance Learning Certification
• Ohio Permanent Teaching Certification
• Industrial Arts Technology Certification
• Computer Science Technology Certification
• Educational Media, Library Science Certification
• Gifted and Talented Education Certification
• Community Intervention Certification – Drugs and Alcohol
• WVIZ Channel 25 & Cleveland Free NET
• Presenter in World Trends – Internet Access to Russian Schools
• Washington D.C. Grant Council for Basic Education
• Presenter at "Old Dominion Church" in Norfolk, VA
• Martha Holden Jennings Scholar
U.S. Army - 1969 Vietnam Bronze Star
Policies
Cancellation Policy
     All participants must cancel no later than 5 days prior to the day of the class. Failure to do so will result in forfeiture of class fee. Upon request, the class may be rescheduled to a later available class date. Cancellation must be done by email or phone.
     K-Products reserves the right to cancel a course(s) at any time with reasonable notice given to students. If a course is cancelled, the student will be given the opportunity to reschedule to another class date.
     Please submit all cancellation requests within 5 days to receive a refund. See Refund Policy for details.
     No shows will incur the full cost of registration.
Reschedule Policy
     K-Products understands that events happen requiring the need to reschedule a class. 

     K-Products reserves the right to re-schedule any scheduled class due to severe weather, insufficient minimum registration, or other reasons as determined.

     If a class is canceled students will be rescheduled to a later scheduled date of their choice so long as slots are available. Some courses require a minimum number of participants as noted in the course description. If you register for a course with a minimum and the minimum number of participants have not registered within 5 days prior to the course, reserves the right to cancel or reschedule the course.

     Students will be given the opportunity to reschedule to a future scheduled course date. Refunds may be given if a future class is not available. If a class does not have the minimum students registered, it will be rescheduled to a later class of your choice.
Refund Policy
     Refunds must be approved. Refund requests must be more than 7 days from the class start date and must be approved by the instructor. Refund requests less than 7 days before the class will be subject to a ($25.00) cancellation fee. All refunds are subject to a processing and handling fee.

Class "No Shows" will not be refunded in whole, or in part.