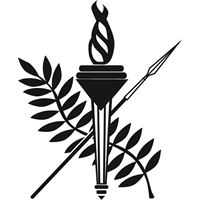 INTRODUCTION TO TRAUMATIC INJURY CARE (I-TIC)
Duration: 4-5 Hours
Fee: $55.00
Type(s): Basic, Intermediate, Active Shooter Response Training, In Home Defense Training, LEO / MIL / SEC Courses, Other, Scenario Based Training, Seminars / Lectures, Virtual Simulation
Instructor: Lampas Security Consulting - Rich Hart View Bio
Description
Every year preventable deaths occur due to lack of basic life-saving skills and equipment. Introduction to Traumatic Injury Care (I-TIC) is a four hour class that will introduce class participants to bleeding control, treating gunshot wounds, cutting wounds, and other life threatening injuries. This class will teach the skills necessary to stabilize trauma victims until advanced medical care is accessible. Students will learn what an IFAK (Individual First Aid Kit) is and how its contents are utilized to save lives when seconds count. Please bring note taking material. Medical supplies will be available for purchase at reduced prices.
Please bring note taking material.
I-TIC classes run from 6:00 pm until 9:00-10:00 pm and are held at Lampas Security Consulting unless otherwise noted.
Lampas Security Consulting: 12160 Hoover Ave. N.W. Uniontown, Ohio 4468
Private I-TIC classes can be scheduled for private groups and organizations upon request.
Requirements
Note taking material, snacks, and drinks. 
Topics Covered
Topics Covered:

Equipment Selection
Improvised Medical Equipment
Bleeding controls
Use of Tourniquets
Wound Packing
Direct pressure
Use of Combat Gauze
Airway Stabilization
Use of Nasopharyngeal Airway
Stabilizing Breathing and Circulation
Use of Chest Decompression Needle
Use is Occlusive dressings
Use of Vented and Non- vented chest seals
Prevention and Treatment of Hypothermia and Shock
Upcoming Classes
Tuesday - 10/22/2019
5:30pm-9pm
Uniontown, OH
Instructor: Rich Hart
Class Size: 2 - 12 Students
12 Spaces Left
Register
Friday - 11/1/2019
5:30pm-9pm
Uniontown, OH
Instructor: Rich Hart
Class Size: 2 - 12 Students
11 Spaces Left
Register
Wednesday - 11/20/2019
5:30pm-9:00pm
Uniontown, OH
Instructor: Rich Hart
Class Size: 2 - 12 Students
12 Spaces Left
Register
Monday - 12/2/2019
5:30pm-9pm
Uniontown, OH
Instructor: Rich Hart
Class Size: 2 - 12 Students
12 Spaces Left
Register
Tuesday - 12/17/2019
5:30pm-9pm
Uniontown, OH
Instructor: Rich Hart
Class Size: 2 - 12 Students
12 Spaces Left
Register