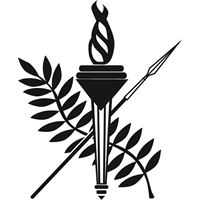 Low Light Defensive Rifle
Duration: 8
Fee: $135.00
Type(s): Advanced, Intermediate, In Home Defense Training, LEO / MIL / SEC Courses, Rifle
Instructor: Lampas Security Consulting - Rich Hart View Bio
Description
Low Light Defensive Rifle will delve into the equipment, tactics, and techniques that must be applied to fight in low light environments. Class will discuss human anatomy and how the eyes work in low light / no light situation, equipment selection pros and cons, defensive marksmanship, and movements, and most importantly decisionmaking and information processing. 





Requirements
Class Equipment List:
• A mid to full sized semi-automatic pistol chambered in 9mm, .40 S&W, .357 Sig, or .45ACP
• Belt with holster and magazine pouches
• Pistol Magazines -Two or more
• Functional semi-auto rifle chambered in, .223, 5.56, 7.62, 7.62X39, 5.45X39, .300 BO etc. 
• Rifle magazines- Three or more
• Mag carrier
• Sling
•300-400 rounds rifle ammo and 200-300 rounds of pistol ammunition 
• Hand held flash light and weapon mounted flash light with extra batteries
• Two Glow Sticks (Chemlights)
• Eye and ear protection ( Clear eye protection for low light shooting classes)
• Note taking materials
• Weather appropriate clothing (extra clothing suggested)
•Rain Gear
• Food, drink, and medications
• Weapons support equipment (Lube, cleaning kit, tools, spare parts, spare optics batteries (suggested)
• Individual Medical Equipment
Topics Covered
Topics covered include but are not limited to:
• Safety brief, medical concerns, and rang safety considerations.
• Firearm safety and weapons handling on the range and in the real world.
• Fundamentals of marksmanship.
• Pistol / Rifle diagnostics.
• Defensive shooting skills.
• Alternative shooting positions.
• Weapons manipulation and handling.
• Malfunction clearance procedures.
• Accuracy and speed drills.
• Movement while shooting.
• Use of cover and concealment.
• Engaging multiple threats.
• Safe and proper use of holsters and other equipment.
• Survival/defensive mindset.