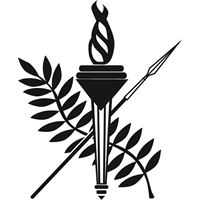 Pistol Rehab
Diagnostic Pistol
Duration: 8 hours
Fee: $125.00
Type(s): Advanced, Basic, Intermediate, In Home Defense Training, LEO / MIL / SEC Courses, Other
Instructor: Lampas Security Consulting - Rich Hart View Bio
Description
"Pistol Rehab" goes beyond teaching a student "how" to operate a hand gun, to defining the "when's "and the "why's" of taking specific actions and applying sound tactics in fluid high stress environments. Too often civilians and law enforcement officers are force-fed bland and overly simplified firearms qualification programs to fulfill state standards catering to the lowest common denominator.
"Pistol Rehab" is designed specifically for the LEO or the prepared civilian, and focuses on diagnosing and correcting many of the deficiencies left by traditional training methods. "Pistol Rehab" challenges many of the archaic ideas still lingering in some shooting circles but builds onto a student's existing knowledge of pistol marksmanship and defensive shooting skills.
Requirements
Required equipment:

A mid to full sized semi-automatic pistol chambered in 9mm, .40 S&W, .357 Sig, or .45ACP

Belt with holster and magazine pouches

Pistol Magazines -Three or more

Pistol Rehab 350-450 rounds of pistol ammunition
Eye and ear protection
Note taking materials
Weather appropriate clothing

Rain Gear

Food, drink, and medications
Weapons support equipment (Lube, cleaning kit, tools, spare parts, spare batteries)
Individual Medical Equipment 
Topics Covered
Topics covered include but are not limited to:
• Safety brief, medical concerns, and range safety considerations.
• Firearm safety and weapons handling on the range and in the real world.
• Fundamentals of marksmanship.
• Pistol diagnostics.
• Defensive shooting skills.
• Alternative shooting positions.
• Weapons manipulation and handling.
• Malfunction clearance procedures.
• Accuracy and speed drills.
• Movement while shooting.
• Use of cover and concealment.
• Engaging multiple threats.
• Safe and proper use of holsters and other equipment.
• Survival/defensive mindset
Upcoming Classes
There are no upcoming classes scheduled for this course.