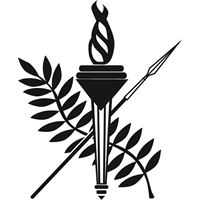 Shoot House- Pistol
"Shoot House 1"
Duration: Two Day 9 hours. 8am-5pm
Fee: $350.00
Type(s): Advanced, Intermediate, Active Shooter Response Training, In Home Defense Training, LEO / MIL / SEC Courses, Rifle, Scenario Based Training, Security Training & Certification, Tactical Casualty Care (TCCC / TECC)
Instructor: Lampas Security Consulting - Rich Hart View Bio
Description
This two day live fire shoot house course teaches students the skills and techniques to move and maneuver in high threat tactical environments. Students will be held to high standard of safe weapons handling, marksmanship, decision making and target discretion.


Documentation Requirements
Students Must have a civilian CCW License, military ID, or law enforcement credentials.

Local hotel accommodations-

Holiday Inn Express
Address:
2341 W State St, Alliance, OH 44601

Ask for the Alliance PD rate
The instructor requires a copy of your CCW permit once you register.
Requirements
- Hard armor paltes and carrier will be provided if needed. Soft or hard ballistic vest / body armor is required when inside of the shoothouse
-IFAK and tourniquet
-Semiautomatic pistol with a minimum of three magazines
-350-500 rounds of pistol ammunition 
-Note taking material
-Food, drinks, snacks, medications
-Ballistic rated eye protection
-Hearing protection (preferably electronic)
-Quality holster (No Black Hawk SERPA holsters unless issued by a law enforcement agency)
-Weather apropriate clothing (Class is rain or shine)
-Weapons maintenance gear, cleaning, gear, extra parts if desired
-Pack a lunch, drinks and medication. Kitchen and fridge are on site. 
Topics Covered
-Marksmanship
-Weapons Handling 
-Door entry procedures 
-Maneuvering inside of a sturcture
-Context and application of skills to a students individual needs (Civilian VS Other) 
-Situational awarness and information processing
-Target discression
Upcoming Classes
There are no upcoming classes scheduled for this course.