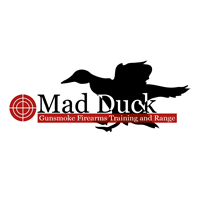 NRA Pistol Instructor
Duration: 16 hours
Fee: $350.00
Type(s): CCW, Instructor Training Courses, NRA Courses
Instructor: Mad Duck Training - John Farquhar View Bio
Description
NRA Course includes NRA Basic Instructor Training (BIT) and NRA Basic Pistol Instructor
Documentation Requirements
Must have completed an NRA Basic Pistol class, and have a "NRA" basic certificate
The instructor requires a copy of your driver's license once you register.
Requirements
Pistol any caliber 200 rounds of ammo.
Topics Covered
Polices & requirements of the NRA
Expectations and Outcomes
Students that complete & pass the course will be able to teach the NRA basic Pistol course, 
Upcoming Classes
There are no upcoming classes scheduled for this course.