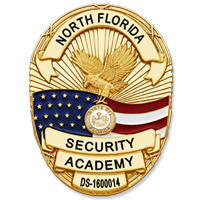 NRA Basic Pistol Course
Is the Best Way to Learn the basics of pistol shooting
Duration: 8
Fee: $160.00
Type(s): Basic, CCW
Instructor: North Florida Security Academy - Nicholas Cooley View Bio
Description
This course is the first step for you to obtain the proper certification for your concealed weapons permit in  some states.
Documentation Requirements
Must be 21 years old
The instructor requires a copy of your driver's license once you register.
Requirements
Bring your personal firearm, NO live ammunition allowed inside the classroom.
Topics Covered
Topic include:
Cleaning, aiming, shooting, safety, proper handling of a firearm
Expectations and Outcomes
In order to pass this course you must pass a written test and qualification on the Range
Upcoming Classes
There are no upcoming classes scheduled for this course.