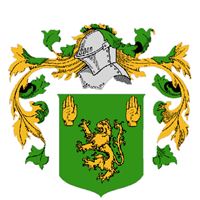 NRA BASIC PISTOL
Develop the knowledge, skills and attitude necessary to own and operate a firearm
Duration: 8
Fee: $120.00
Type(s): Basic, NRA Courses
Instructor: O'Keefe Firearms Training - Derrick O'Keefe View Bio
Description
great for the new shooter, women, men and kids. SEATING IS LIMITED TO 8 people and it goes fast, ALL NRA COURSE MATERIAL, .22 PISTOL AND AMMO TO QUALIFY WITH, 1 YR NRA MEMBERSHIP , RANGE FEE AND EYES/EAR PROTECTION INCLUDED. THE CALIFORNIA FIREARMS SAFETY CERTIFICATE IS AVAILABLE FOR AN EXTRA AND SEPERATE COST. 
Documentation Requirements
n/a
The instructor requires a copy of your driver's license once you register.
Requirements
if you own your own firearm bring it along with 100 rounds of ammunition. If not you will be qualifying with a 22 caliber pistol included in the price
Topics Covered
firearm nomenclature and knowledge , FIREARMS SAFETY, firearms cleaning, sight alignment and stance and much much more
Expectations and Outcomes
student will receive an NRA CETIFICATION AND OKEEFE FIREAMS TRAING CERT OF COMPLETION
Upcoming Classes
There are no upcoming classes scheduled for this course.