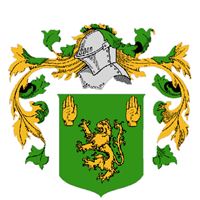 USCCA HOME DEFENSE
PROTECTION IN THE HOME
Duration: 2.5HRS CLASS 2 HRS SHOOTING
Fee: $120.00
Type(s): Intermediate, In Home Defense Training, USCCA Courses
Instructor: O'Keefe Firearms Training - Derrick O'Keefe View Bio
Description
DEVELOPING A HOME PROTECTION PLAN
SELF DEFENSE FIREARMS BASICS
DEFENSIVE SHOOTING FUNDAMENTALS
THE LEGAL USE OF FORCE
VIOLENT ENCOUNTERS AND THEIR AFTERMATH
GEAR AND GADGETS
BASIC AND ADVANCED SKILLS
Documentation Requirements
N/A
The instructor requires a copy of your driver's license once you register.
Requirements
BRING YOUR FIREARM AND 200 ROUNDS, AND FLASHLIGHT
Expectations and Outcomes
STUDENT WILL LEARN THE USE OF COVER AND CONCEALMENT IN THE HOME, COMBAT RELOADING, POINT SHOOTING, FLASH SIGHT AND MORE.
USCCA CERT AND OKFT CERT OF COMPLETION WILL BE ISSUED
Upcoming Classes
There are no upcoming classes scheduled for this course.