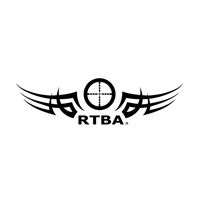 Defensive Pistol Fundamentals
Intermediate
-
Developing your defensive shooting skills after the concelaed carry class.
Duration: 4 hours range time
Date
Available Spaces
Register Now

August

16

Sunday

Titusville, FL

7 - 12 Students
1:30-5:30
Royce Bartlett
Register Now

November

15

Sunday

Titusville, FL

7 - 12 Students
1:30-5:30
Royce Bartlett
Description
Learning the basics of defensive pistol manipulation, marksmanship, safe carrying, and use.
Topics Covered
In this class you will learn the basics of safe weapon manipulation, defensive pistol marksmanship, clearing malfunctions, reloading your pistol (magazine changes), post-incident communication with first responders, carry options, and more
Expectations and Outcomes
Students will leave with:
. More confidence in their abilities to properly use their handgun for defensive purposes
. The limitations of their skills and equipment
. A better understaning of when to shoot/not to shoot
. Proper communication skills 
Documentation Requirements
The instructor requires a copy of your driver's license once you register.
Requirements
Bring your handgun, 150 rounds of ammunition, eye and ear protection (provided at nominal fee if you don't have any). Handguns must be unloaded and encased/holstered prior to entering the Shooting Center.

* If you will need to rent a handgun for this class, please notify instructor prior to attending.

* In order to mitigate injury due to hot brass contact with bare skin, please wear close-toed shoes, no open-topped clothing, an ball cap preferred.

* YOUR HANDGUN MUST BE IN PROPER WORKING ORDER. THIS MEANS FULLY-FUNCTIONAL, WITH ZERO KNOWN MECHANICAL ISSUES. IF YOU ARRIVE WITH A NON-FUNCTIONING HANDGUN, YOU WILL BE RESCHEDULED FOR A LATER CLASS.