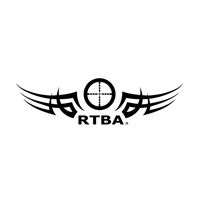 Concealed Carry Fundamentals
Intermediate
-
Developing responsible, safe concealed carry skills
Duration: One hours class time, 3-4 hours range time
Date
Available Spaces
Register Now

June

14

Sunday

Titusville, FL

7 - 12 Students
1:30-5:30
Royce Bartlett
Register Now

September

13

Sunday

Titusville, FL

7 - 12 Students
1:30-5:30
Royce Bartlett
Description
The do's and don'ts of safely and responsibly carrying a loaded handgun on your person in public.

This is the logical training progression after taking the Basic Defensive Pistol class.
Topics Covered
Developing responsible carry skills, including drawing from concealment, drawing/reholstering safely, situational awareness, verbal commands, moving and shooting, addressing multiple assailants, close-quarter shooting, and communications with first responders.
Expectations and Outcomes
Students will have accomplished multiple drills that challenge and motivate them to think through critical incidents, and instill newfound confidence in their abilities to assess situations, and safely and effectively defend themselves and/or others with their carry weapon if/when necessary. 
Types
Intermediate, Scenario Based Training
Requirements
Your carry handgun, holster, spare magazine(s)/speed loader (revolver), 150 rounds of ammo, eye and ear protection, appropriate footwear and clothing (close-toed shoes, no tank tops, ball cap recommended).