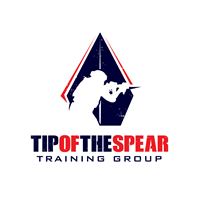 HANDGUN 101 - Intro to Pistol Shooting
NEW GUN OWNERS SEEKING FAMILIARITY AND COMFORT, AS WELL AS THOSE WANTING TO TRY SOMETHING DIFFERENT AND LEARN A NEW SKILL, WILL FIND THIS COURSE TO BE THE PERFECT FOUNDATION.
Duration: 1 hour classroom - 2 hours range
Fee: $190.00
Type(s): Basic
Instructor: Tip of the Spear Training Group - Denver Houck View Bio
Description
This comprehensive course provides hands-on training and the basic knowledge necessary to safely handle, load, fire, and maintain most types of revolvers and semi-automatic pistols. Classroom and range time offer ample opportunity to achieve the skills for success in a casual, stress-free environment. This course may also meet and/or exceed the training requirements of many states and localities to apply for concealed carry permits. Check with your local issuing agency for more details.
Documentation Requirements
None.
The instructor requires a copy of your driver's license once you register.
Requirements
· Please wear long pants with pockets, closed toe shoes (no flip flops or sandals), and a crew neck (T-shirt) or button-up shirt (no low-cut neck lines)
Topics Covered
Responsible firearms ownership and applications of the handgun
Firearms safety training for the home, workplace, and vehicle
Safety concerns and practices while training and while carrying a firearm
Safe use and handling of firearms
Locking devices and techniques for firearms to prevent unauthorized gun access
Potential dangers (penetration, ricochet, misidentification, accidental discharges, etc.)
Ready positions
Components and operation of modern pistols and revolvers
Types, components, and purposes of modern ammunition
Applicable laws relating to the possession, transportation, and storage of firearms
General guidelines on interstate travel with firearms
Administrative loading and unloading of pistols and revolvers
Fundamentals of basic shooting techniques
Preventative maintenance (cleaning, maintenance, inspection, and safe storage)
Expectations and Outcomes
Students will be issued a certificate of completion upon qualification.
Upcoming Classes
There are no upcoming classes scheduled for this course.