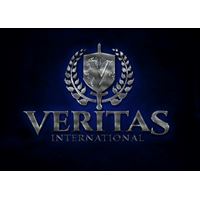 Basic Handgun Safety & Fundamentals
This course meets and exceeds the State of Florida requirements for a Concealed Weapons Permit
Duration: 6 hours - 3 hours classroom / 3 hours Range Time
Fee: $125.00
Type(s): Basic, CCW
Instructor: Veritas International, LLC - Alex Ferrer View Bio
Documentation Requirements
The instructor requires a copy of your driver's license once you register.
Requirements
Participants will need the following items for this course:
Handgun (Revolver or semi auto)
2 magazines if semi auto, 2 speed loaders or strips if revolver
Holster for handgun / magazine or speed loader pouch (not mandatory)
150 rounds of ammunition
Eye & Ear Protection
Topics Covered
Participants will will learn safety, coverage of Florida state statue 790 & 776, awareness & preparedness, mindset, mind & body reactions, proper storage, reciprocity, cover vs concealment, what to expect after the shot, Concealed carry, handgun selection, cartridge selection, shooting fundamentals, shooting positions, weapon handling and range fundamentals.
Expectations and Outcomes
Students will have a better understanding and familiarization with their weapon and how to operate it. Also will understand what they need to improve on or how to self correct issues while training on their own. 


Students will receive a certificate at the end of the course which can be used to apply for the State of Florida Concealed Weapons Permit.

Upcoming Classes
There are no upcoming classes scheduled for this course.