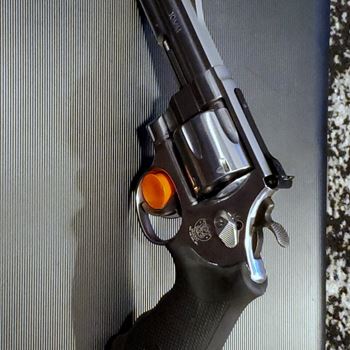 10th Letter Tactical
Jimmy Johnson
BACKGROUND: Civilian, Instructor
5 Years Instructing
PH: 864 328 5418
FAX: 866 465 1956
Available Courses
Next Class
Course
Type
Difficulty

No Upcoming Classes


Contact Instructor
Church Safety Team Live Fire Qualification
Any Armed person must carry and use thei…
Intermediate, Security Training & Certification

Intermediate

No Upcoming Classes


Contact Instructor
NRA Basic Pistol Shooting Course
Great class for students to take prior t…
Basic, NRA Courses

Basic

No Upcoming Classes


Contact Instructor
NRA Basic Rifle Shooting Course
For the student interested in learning m…
Basic, Rifle, NRA Courses

Basic

No Upcoming Classes


Contact Instructor
NRA Home Firearm Safety Course
This course is for the family that is ne…
Basic, NRA Courses, Specialty Other

Basic

No Upcoming Classes


Contact Instructor
NRA Pistol Marksmanship Simulator Training
This course is for the student who wants…
Basic, NRA Courses, Virtual Simulation

Basic

No Upcoming Classes


Contact Instructor
SC Concealed Weapon Permit Course
Learn the rules to carry a firearm conce…
Basic, CCW

Basic

No Upcoming Classes


Contact Instructor
Visual Stimulus, Virtual Situational Training
Sky is the limit on this type of trainin…
Basic, Intermediate, Advanced, Rifle, Shotgun, In Home Defense Training, Scenario Based Training, Specialty Other, Virtual Simulation

Basic
About 10th Letter Tactical
I'm a practical guy who loves shooting. My initial exposure to firearms started in High school JROTC. In my early years I was an avid hunter. I started shooting in competitions in 2004, IDPA, IPSC, Steel Challenge, 3-gun and sporting clays. I'm a certified NRA Basic Pistol, Basic Rifle and Home Firearm Safety instructor and Certified to teach the South Carolina Concealed Weapon Permit course. I've had over 25 years experience instructing adults as an American Heart Association CPR/First Aid instructor.
I don't believe you have to be ex-military or ex-Law enforcement to be a good firearms instructor. I've had life experience with guns that may help save your life. I've had life experience that will help you AVOID a gun fight, which in my opinion is how you WIN a gun fight.

My mission is to assist any law abiding citizen in the proper attitude, use and storage of their Firearm.
Courses Taught
CCW, Basic, Intermediate, Rifle, NRA Courses, In Home Defense Training, Scenario Based Training, Women's Only Courses, Virtual Simulation, Specialty Other
Certifications
NRA Basics of Pistol Shooting
NRA Basics of Rifle Shooting
NRA Home Firarm Safety
SC CWP
Policies
Cancellation Policy
We have a limited seating capacity and many of our classes sell out. For this reason, we request that you cancel at least 48 hours before your scheduled class. This will allow us to offer your spot to another student. You may call us at 864-328-5418 between the hours of 9 am to 4 pm M-F to cancel.

Please note, you will incur a 20 percent surcharge on the class fees. You will be refunded the excess amount. However, if you do not cancel with at least 48 hours notice, you will lose any payments you have already made.
Reschedule Policy
We understand things happen, if you miss the cancelation deadline and need to reschedule a class call 864-328-5418, 8 am - 4 pm M-F and let me know that you have to reschedule the class. Your payment will be applied to the new class schedule. 
Refund Policy
20 percent surcharge on all refund request or cancelations. Excess will be mailed to the student.
Reviews