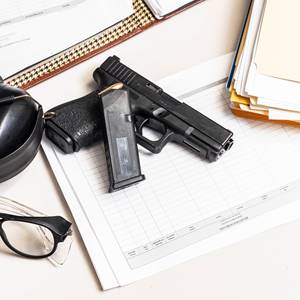 Customer Management Software for Firearms Instructors
You handle the teaching, we'll handle the rest.
Like you, we understand the firearms industry and can help make your business work for you.
ShootingClasses.com is a fully automated customer management software website for firearms instructors to run the administrative side of their classes and find students and ranges. It also allows students to find classes and instructors in their area and even allows range owners to connect with instructors and students.
As an instructor, your time is valuable. Using the ShootingClasses.com platform allows you to take back your time, increase class sizes, improve your bottom line -- and focus on teaching.
ShootingClasses.com provides both marketing and administrative management support at a low cost to instructors, while also driving students to sign up for classes. This tool benefits all instructors, from a single-instructor business that operates on a part-time basis, to a full-time instructor business with multiple instructors and locations taught.
Among the features available to instructors:
Instructor profile
Course calendar
Online student sign-up
Course certificates
Payment processing
Class management
Financial reporting
Historical class info
Student profiles
Archive rosters
Class rosters
Searchable by Google