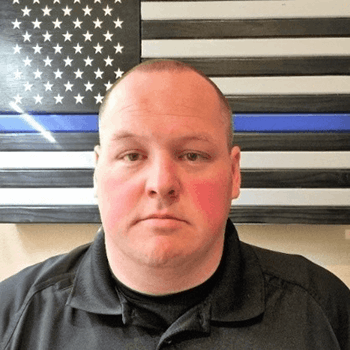 2a Training LLC
Clayton Wilcox
BACKGROUND: Civilian, Law Enforcement, Instructor
15 Years Instructing
PH: 520 477 1199
FAX: 480 940 3357
About 2a Training LLC
Clayton Wilcox was born and raised in Ohio. 
Clayton was introduced to shooting by his stepfather initialing using a Daisy Red Ryder BB rifle in the backyard.  He then progressed to a Marlin .22 rifle and a Henry Richardson 9 shot .22 revolver.  His passion for shooting grew through his teenage years, to include his obtaining both of the Boy Scouts' rifle and shotgun merit badges while at Summer Camp.  He later returned to the camp and assisted with the programs during high school.
In the fall of 2002, Clayton completed the Ohio Police Academy and later began his career in Law Enforcement, serving his local communities.  During his career in Law Enforcement, he furthered his passion for shooting and teaching by earning his General Instructor, Police Rifle Instructor, Taser Instructor, Oleoresin Capsicum Instructor, and various other instructor certifications.
The summer of 2007, Clayton moved to the Phoenix area and continued working as a Police Officer.  During his tenure, he has worked as a Patrol Officer, Emergency Response Team member, Motor Officer and a K-9 Officer.  He has continued his passion for shooting by earning various National Rifle Association of America (NRA) instructor certifications and law enforcement firearms instructor certifications.
Clayton continues to train officers and citizens in various disciplines; to enable the individual to prepare for, avoid, and/or defend their lives or the lives of their loved ones if faced with an aggressor looking to cause harm. 
Courses Taught
CCW, Basic, Intermediate, Advanced, Rifle, Shotgun, Long Range Precision, NRA Courses, Active Shooter Response Training, In Home Defense Training, Women's Only Courses, Instructor Training Courses, LEO / MIL / SEC Courses, Seminars / Lectures, Security Training & Certification
Class Instructors Clayton Wilcox _ DCS Instructor Dana Gallagher _ DCS Instructor David Laird _ DCS Instructor Gary Hummel _ DCS Instructor
Certifications
Arizona Peace Officer Standards and Training (AzPOST) Pistol and Shotgun
AzPOST Rifle
Approved – Arizona Department of Public Safety Law Enforcement Officer Safety Officer Act (LEOSA) Qualification
NRA Basic Pistol
NRA Basic Rifle
NRA CCW
NRA Range Safety Officer
NRA Personal Protection Inside the Home
NRA Personal Protection Outside the Home
NRA Refuse to be a Victim
NRA Metallic Cartridge Reloading
ASP Baton, Flashlight, and Restraints
Policies
Cancellation Policy
All cancellations must be made 15 days prior to the start of the class.  Any cancellations within 15 days will result in the forfieture of course fees.
Reschedule Policy
In the event you need to reschedule, contact us as soon as possible to make arrangements.  If rescheduled within 15 days of the course start, there may be a rescheduling fee.
Refund Policy
There is no refund for any class cancelled within 15 days of the start of the course.
Reviews