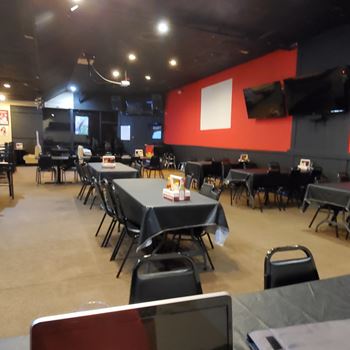 Accurate Firearms Training Academy
Steven Buckner
BACKGROUND: Former Law Enforcement, Instructor, First Responder (Fire / EMS), Gov't Employee / Contractor
2 Years Instructing
PH: 727 423 5595
Available Courses
Next Class
Course
Type
Difficulty

No Upcoming Classes


Contact Instructor
Basic/ Advanced CCW Techniques
Hands on training, live fire shooting
Basic, Advanced, CCW, Rifle, In Home Defense Training, Scenario Based Training, Women's Only Courses, Virtual Simulation, Scenario Based Training (Simunitions, Man Marking Cartridge), Combatives / Less Lethal

Basic

No Upcoming Classes


Contact Instructor
Simulator training and Shoot-Don't shoot scenarios
Custom training in your home without ran…
Basic, Intermediate, Advanced, Active Shooter Response Training, In Home Defense Training, Scenario Based Training, Women's Only Courses, Virtual Simulation

Basic
About Accurate Firearms Training Academy
Retired Pinellas Co. Sheriffs Deputy, NRA Certified Instructor for multiple courses, FDLE trained law enforcement officer plus Instructor Techniques.
Courses Taught
CCW, Basic, Intermediate, Advanced, Rifle, NRA Courses, In Home Defense Training, Scenario Based Training, Women's Only Courses, Virtual Simulation, Seminars / Lectures
Certifications
NRA Instructor 1711230
Policies
Cancellation Policy
We do not have refunds. Seating is limited. A replacement can be permitted. Rescheduling also offered.
Reschedule Policy
Any reschedule will be via email.
Refund Policy
No refunds
Other Policy
No ammo in the class. No smoking.

Bring Gun,magazines.holsters. Have gun in case or bag,slide locked. Have ammo for range ahead of class, as it can be hard to find, even at range. A box of 50 rounds should work well. Call me for ammo source. 727 423 5595.

Cell phone set to vibe.

Have drivers licence. Read waiver and make sure you qualify for the class. See waiver section. shoes
Pen, paper for notes.

No open toe shoes.

Must complete course to receive certificate.
Waiver
RELEASE OF LIABILITY
READ CAREFULLY - THIS AFFECTS YOUR LEGAL RIGHTS
In exchange for participation in the activity of Firearms training, cleaning and marksmanship organized by Steven Buckner Corp, of 2136 Ibis Dr., Clearwater, Florida, 33764 and/or use of the property, facilities and services of Steven Buckner Corp, I, _________________, of _________________, _________________, _________________ _________________, agree for myself and (if applicable) for the members of my family, to the following:
1. AGREEMENT TO FOLLOW DIRECTIONS. I agree to observe and obey all posted rules and warnings, and further agree to follow any oral instructions or directions given by Steven Buckner Corp, or the employees, representatives or agents of Steven Buckner Corp.
2. ASSUMPTION OF THE RISKS AND RELEASE. I recognize that there are certain inherent risks associated with the above described activity and I assume full responsibility for personal injury to myself and (if applicable) my family members, and further release and discharge Steven Buckner Corp for injury, loss or damage arising out of my or my family's use of or presence upon the facilities of Steven Buckner Corp, whether caused by the fault of myself, my family, Steven Buckner Corp or other third parties.
3. INDEMNIFICATION. I agree to indemnify and defend Steven Buckner Corp against all claims, causes of action, damages, judgments, costs or expenses, including attorney fees and other litigation costs, which may in any way arise from my or my family's use of or presence upon the facilities of Steven Buckner Corp.
4. FEES. I agree to pay for all damages to the facilities of Steven Buckner Corp caused by any negligent, reckless, or willful actions by me or my family.
5. APPLICABLE LAW. Any legal or equitable claim that may arise from participation in the above shall be resolved under Florida law.
6. NO DURESS. I agree and acknowledge that I am under no pressure or duress to sign this Agreement and that I have been given a reasonable opportunity to review it before signing. I further agree and acknowledge that I am free to have my own legal counsel review this Agreement if I so desire. I further agree and acknowledge that Steven Buckner Corp has offered to refund any fees I have paid to use its facilities if I choose not to sign this Agreement.
7. ARM'S LENGTH AGREEMENT. This Agreement and each of its terms are the product of an arm's length negotiation between the Parties. In the event any ambiguity is found to exist in the interpretation of this Agreement, or any of its provisions, the Parties, and each of them, explicitly reject the application of any legal or equitable rule of interpretation which would lead to a construction either "for" or "against" a particular party based upon their status as the drafter of a specific term, language, or provision giving rise to such ambiguity.
8. ENFORCEABILITY. The invalidity or unenforceability of any provision of this Agreement, whether standing alone or as applied to a particular occurrence or circumstance, shall not affect the validity or enforceability of any other provision of this Agreement or of any other applications of such provision, as the case may be, and such invalid or unenforceable provision shall be deemed not to be a part of this Agreement.
9. DISPUTE RESOLUTION. The parties will attempt to resolve any dispute arising out of or relating to this Agreement through friendly negotiations amongst the parties. If the matter is not resolved by negotiation, the parties will resolve the dispute using the below Alternative Dispute Resolution (ADR) procedure.
Any controversies or disputes arising out of or relating to this Agreement will be submitted to mediation in accordance with any statutory rules of mediation. If mediation is not successful in resolving the entire dispute or is unavailable, any outstanding issues will be submitted to final and binding arbitration under the rules of the American Arbitration Association. The arbitrator's award will be final, and judgment may be entered upon it by any court having proper jurisdiction.
10. EMERGENCY CONTACT. In case of an emergency, please call _________________ (Relationship: _________________) at _________________ (Day), or _________________ (Evening).
I HAVE READ THIS DOCUMENT AND UNDERSTAND IT. I FURTHER UNDERSTAND THAT BY SIGNING THIS RELEASE, I VOLUNTARILY SURRENDER CERTAIN LEGAL RIGHTS.
This Activity Release of Liability is executed and agreed to by:
Steven R. Buckner

Steven R. Buckner
sbuckner911@gmail.com
February 12, 2021 at 06:37 am
Recorded at IP 70.126.68.6
Reviews