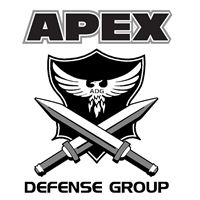 Tactical Rifle 102
This class will enhance the skills of intermediate shooter for competition, sport, plinking, or defense
Duration: 8 hours range time
Fee: $150.00
Type(s): Intermediate, Rifle
Instructor: Apex Defense Group LLC - Ryan Coe View Bio
Description
This class will cover how to more effectively engage with your modern sporting rifle. This class was built in mind for shooters who want to get better at plinking, competition, hunting, etc. with not a true focus on defensive rifle (thats a different class), however the added lessons learned in shooting faster and more accurately can certainly benfit defensive rifle as well.
Requirements
Rifle w/ sling
2 extra mags
500 rounds of ammo
Mag holder (we have plenty to borrow)
Water
Lunch
Snacks
Outdoor Clothes
Ear and Eye Protection
Topics Covered
Rifle deployment
Clearing malfunctions
Marksmanship
Utilizing barricades
Shooting at distance (150 yards)
Reloads
Moving
Target Transitions
Etc
Expectations and Outcomes
The shooter will walk away being able to employ the rifle faster with more speed
Upcoming Classes
There are no upcoming classes scheduled for this course.