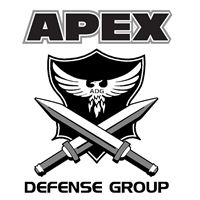 Long Distance 102
Designed for shooters to understand more about distance shooting to make 1st round hits out to 800 yards
Duration: 8 hours range time
Fee: $200.00
Type(s): Advanced, Long Range Precision, Rifle
Instructor: Apex Defense Group LLC - Ryan Coe View Bio
Description
This class will consist of shooters going out to 800 yards to get repeatable, calculated hits. Taking the material learned in 101, we will apply them to shooting at distance as well as working in barricades and more.
Requirements
Precision Rifle
250 rounds of ammo minumum
Any type of precision shooting supplies you have
Ear Protection
Eye Protection
Topics Covered
Shooting out to 800 yards
Doping the rifle out to 800 yards
Shooting fundamentals
Improvised postions
Using cover/concealment/barricades
Expectations and Outcomes
To be able to better shoot and engage at 800 yards
Upcoming Classes
There are no upcoming classes scheduled for this course.