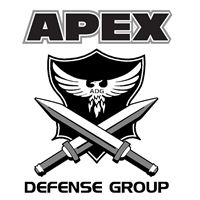 Defensive Rifle 101
A defensive rifle class for novice shooters who seek to build upon a strong foundation.
Duration: 6 hours range time
Fee: $125.00
Type(s): Basic, Intermediate, Rifle
Instructor: Apex Defense Group LLC - Ryan Coe View Bio
Description
This class is for novice rifle shooters who want to work on and develop core skills and fundamentals. This class will give the student the proper basics to build upon, and will overall make the shooter more comfortable and accurate with the goal of defending themselves and their families.
Requirements
Rifle
Sling
Extra magazines
350 rounds of ammo
Ear and Eye Protection
Handgun
Holster
100 rounds handgun ammo
Topics Covered
Weapons Fundamentals
Bringing the rifle up on target
Using optics
Using iron sights
Transitions
Shooting at distance
Target Transitions
More
Expectations and Outcomes
An overall better understanding of how to run their rifle for defensive purposes.
Upcoming Classes
There are no upcoming classes scheduled for this course.