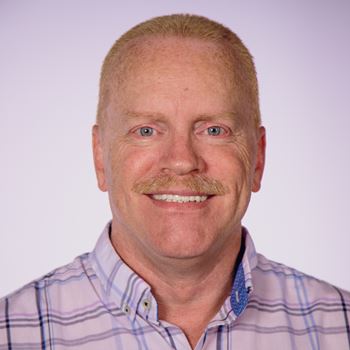 Better Protectors, LLC
Alan Hughes
BACKGROUND: Civilian, Former Military, Former Law Enforcement, Instructor
20 Years Instructing
PH: 239 406 1579
About Better Protectors, LLC
Alan's law enforcement experience covered local, state and federal agencies and included assignments as a detective, traffic homicide investigator, drug interdiction specialist and tactical team leader. He has extensive experience as a specialist in protective services, serving on the protective teams for numerous diplomats and government officials, both domestically and abroad. 
During his career, Alan was a member of the SW Florida Multi-agency Gang Task Force, the South Florida Cargo Theft Task Force, the regional FBI Terrorism Task Force, as well as others.
He has served as an instructor for law enforcement, corrections and criminal justice professionals. Alan holds numerous specialty instructor certifications and is certified as a Gang Specialist by the Florida Gang Investigators Association. He's certified as a field training officer, Red Cross CPR/First Aid/AED instructor, ALERRT Active Shooter instructor, ALERRT Civilian Response and Casualty Care Instructor, Stop the Bleed instructor, criminal justice driving instructor and an NRA pistol instructor, among other areas of training.
Alan has a bachelor's degree in training and development, an associate's degree in criminal justice and a certificate in emergency management and homeland security. He holds a practitioner designation in Crime Prevention Through Environmental Design (CPTED) and is certified as an Assessor for the Department of Homeland Security's Best Practices for Anti-Terrorism Security (BPATS) program.
In the area of church safety, Alan has served as the safety director of a large, multi-campus church for a decade. He is also a founding member of the Safe Church Consortium of Southwest Florida and has been the group's principal trainer for over seven years. He consults for and trains churches of various sizes around the country.
Alan is a proud father and decorated veteran of the US Army. He likes bad dad jokes, good coffee and is a huge Star Wars fan. Alan loves his amazing wife, movies, reading and Florida State Seminoles football.
Courses Taught
CCW, Basic, Intermediate, Rifle, NRA Courses, Active Shooter Response Training, In Home Defense Training, Church / Business - Safety / Security, Scenario Based Training, Women's Only Courses, Private Classes (Group / Individual), Instructor Training Courses, Seminars / Lectures, Stop the Bleed, F.A.S.T. (First Aid for Severe Trauma), CPR / AED (First Aid for Lay Rescuers), American Red Cross (First Aid / CPR / AED), Tactical Casualty Care (TCCC / TECC), ASHI / NASAR Certified , Specialty Other
Certifications
Instructor certifications:
NRA Pistol Instructor
ALERRT Civilian Response Casualty Care (CRCC) Instructor
ALERRT Civilian Response to Active Shooter Shooter Events (CRASE) Instructor
Red Cross CPR/First Aid/AED Instructor
American Safety and Health Institute (ASHI) Instructor
First Care Providers Stop the Bleed Instructor
Lead Church Safety Instructor- Safe Church Consortium
NRA Range Safety Officer
Firearms Training Systems Instructor
Criminal Justice Vehicle Operations Instructor
Criminal Justice General Topics Instructor

Professional Designations:
Crime Prevention Through Environmental Design practitioner- Florida Atlantic University
Emergency Management Professional- FEMA
Best Practices for Anti-Terrorism Assessor- Dept of Homeland Security
Gang Specialist- Florida Gang Investigator's Association
Traffic Homicide Investigator- Institute of Police Technology and Management (IPTM)
Reviews