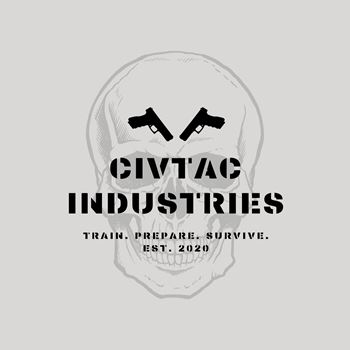 Civtac industries
Ralph Iannelli
BACKGROUND: Civilian, Instructor
8 Years Instructing
PH: 805 689 8083
About Civtac industries
Ralph Thomas Iannelli 
Firearms have been a passion of mine since I was little. I've been hunting and honing my long-range bolt gun skills since I could walk pretty much. As a youth, I worked for the Santa Barbara Police Department as the Assistant Range Master under the then Head Range Master, Gary Kerwood. During my time with the PD, I was involved in quite a number of aspects of the PD's training. From working with the Academy students, to working with the SWAT teams on their simulation training, including participating in some of their actual training. You can imagine that this only fueled my passion for firearms, shooting, and training others to be responsible citizens.
Since then, I have dedicated myself to learning as much as possible about this field and seeking out the best of the best when it comes to firearms training, tactics and how to be a responsible American citizen. There are no two ways about it, we are citizens, NOT soldiers. The rules, the tactics and the knowledge needed to survive in a civilian society are VERY different; so I wanted the way I taught others to reflect this mindset.
I have been fortunate enough to train with some legends in this game:
CTT Solutions (I am a CTT Solutions Certified Instructor, having passed their 2-Day Law Enforcement Instructor Course, 2019)

Lineage Defense

Frank Proctor

Adept Training Solutions

Haley Strategic Partners

AJ Zito (FieldCraft Survival)...Just to name a few
Beyond my work with these true Patriots, without which I would not be where I am today, I have also been involved in contract security work for over a decade. I have also achieved a bachelor's degree in Criminal Justice from California Lutheran University, and am a graduate of the American Gunsmithing Institute (AGI). 
When you train with us at CivTac, you're not only getting over 3 decades of experience in firearms and tactics, but you're also getting a one-stop shop for all of your training and custom gun building needs. You're not just a client to us, you're family. You are yet another opportunity to bring a responsible citizen into the fold.
Train. Prepare. Survive.
Courses Taught
CCW, Basic, Intermediate, Advanced, Rifle, Shotgun, Long Range Precision, In Home Defense Training, Virtual Simulation, Specialty Other
Class Instructors David Downey
Certifications
Comprehensive Technical and Tactical Solutions 
Covert Carry Instructor Course for Law Enforcement Officers course
September 11-12 2019 Instructor number 012

Comprehensive Technical and Tactical Solutions LLC 
2-day LEO Advance Carbine/Pistol Course Conducted at Santa Maria PD Dominion Range 
Orcutt, CA March 12-13 2017 

Lineage Defense 
Low Profile Carbine 

Lineage Defense 
Everyday Carry Pistol 

Reviews