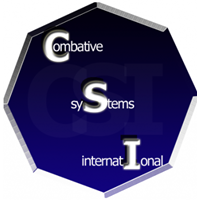 For Women Only: Personal Protection Training
Women Empowerment and Enlightenment Protection Program.
Duration: Twenty-Four Hours: 20 hours Training Room, 4 hours Range
Fee: $195.00
Type(s): Women's Only Courses
Instructor: Combative Systems International, Inc. - CSI - MICHAEL LAZARUS View Bio
Description
This course of training is designed and developed to provide the student with the capabilities necessary and suitable for Personal Defense. The volume of serious crimes and violence against women worldwide is ever-increasing. Subsequently, it is a necessity that every individual woman possesses the capability and capacity to defend herself and loved ones with maximum effectiveness, efficiency, and proficiency.
Violent Crimes against Women including Domestic Violence, Kidnapping, Robbery, Murder, Human Trafficking are indisputable, and is sufficient to stimulate tremendous concern, and the important need for Personal Defense capabilities by every Woman.
Documentation Requirements
Students are required to bring a valid Concealed Carry and Driver's License.
The instructor requires a copy of your driver's license once you register.
The instructor requires a copy of your CCW permit once you register.
Requirements
G. Student Requirements:
1. 1 Black and 1 Red Marker
2. Eye and Ear Protection
3. Ball or Rimmed Cap
4. Personal Concealed Carry Handgun
5. 300 Rounds of Ammunition
6. Handbag, Holster, Belt, 3 Magazines
7. Knee Pads, Elbow Pads, and Mouth Guard
8. Loose Athletic Wear, Gym Shoes, Old Jacket, BDU or other comfortable clothing
9. Note Pad, Pen and Hard/Soft Cover Book
Topics Covered
D. Course Content:
1. Combat Fitness Exercises & Breathing
2. Identifying Natural Weapons
3. Anatomical Divisions of Human Body
4. Identifying Vulnerable Points and Striking Areas
5. Maximizing the Use/Application of Natural Weapons
6. Defense In Confined Spaces
7. Escapes from Holds, Chokes, Grabs
8. Defense against Edge and Blunt Weapons
9. Maximizing Use of Light & Weapons of Opportunity
10. Edged & Blunt Weapons Applications
11. Defense Against Single/Multiple Attackers
12. Parking Garage/Lot Awareness
13. Concealed Carry, Accessing and Deployment
14. Shooting from various Positions
15. Practical Pistol Drills
16. Managing the Tactical Environment: Psychologically, Physically & Verbally
17. Movement and Precision Drills
18. Certificate Ceremony
Expectations and Outcomes
Upon completion, the student will develop the Mindset to Prevail and Win in an attack through an increased awareness, understanding, and knowledge in the Techniques, Tactics and Procedures of Personal Protection Combatives. The student's skills competence, confidence and trust will be developed and enhanced, to perform with maximum effectiveness and efficiently under stress within the Ambit of the Law against an Attacker or Attackers. The Personal Protection Potential of the student will be exponentially Maximized.
Upcoming Classes
Saturday - 7/18/2020
09:00 - 05:00
Titusville, FL
Instructor: MICHAEL LAZARUS
Class Size: 15 - 30 Students
30 Spaces Left
Register