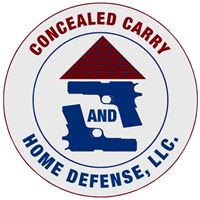 USCCA Concealed Carry and Home Defense
No Experience Required
Duration: 5 hours classroom and 1 hour on the range
Fee: $175.00
Type(s): CCW, USCCA Courses
Instructor: Concealed Carry and Home Defense, LLC - Sam Platia View Bio
Description
This course is designed for anyone that owns or carries a firearm for self-defense. The course will teach you basic shooting fundamentals, situational awareness and the legal aspects of using deadly force and the philosophy of violent encounters. 
Requirements
Semi-automatics or revolver handgun
Expectations and Outcomes
Upon successful completeion the student will receive a USCCA Certificate
Upcoming Classes
There are no upcoming classes scheduled for this course.