CWPInstructor.com
William Peters
BACKGROUND: Civilian, Military, Former Military, Law Enforcement, Instructor
11 Years Instructing
PH: 803 720 8922
Available Courses
Next Class
Course
Type
Difficulty

Next class: Oct 15


See Classes
CPR Certification
CPR Certification
Basic, CPR / AED (First Aid for Lay Rescuers)

Basic

No Upcoming Classes


Contact Instructor
Ladies Shooting Group
An opportunity for women to develop thei…
Basic, NRA Courses, Women's Only Courses, Private Classes (Group / Individual)

Basic

No Upcoming Classes


Contact Instructor
NRA CCW INSTRUCTOR
NRA CCW Instructor
CCW, NRA Courses, Instructor Training Courses

N/A

No Upcoming Classes


Contact Instructor
NRA Chief Range Safety Officer course
NRA CRSO
NRA Courses

N/A

No Upcoming Classes


Contact Instructor
NRA PERSONAL PROTECTION INSIDE THE HOME INSTRUCTOR
NRA PPITH Instructor
Intermediate, NRA Courses, In Home Defense Training, Instructor Training Courses

Intermediate

No Upcoming Classes


Contact Instructor
NRA PISTOL INSTRUCTOR
NRA Pistol Instructor
Basic, NRA Courses, Instructor Training Courses

Basic

No Upcoming Classes


Contact Instructor
NRA Range Safety Officer
NRA RSO
Basic, NRA Courses

Basic

No Upcoming Classes


Contact Instructor
NRA RIFLE INSTRUCTOR
NRA Rifle Instructor
Basic, Rifle, NRA Courses, Instructor Training Courses

Basic

No Upcoming Classes


Contact Instructor
SC Concealed Weapons Permit Course
Complete One Day SC CWP Class
Basic, CCW

Basic

Next class: Oct 15


See Classes
Stop The Bleed
Stop The Bleed
Basic, Stop the Bleed

Basic
About CWPInstructor.com
•William "Gary"  Peters took his first firearm course in 1986 the NRA Basic Marksman Class at the age of 12. Qualified Expert Rifleman on the M16-A2 in 1992 while starting an 8-year adventure in the U.S. Navy. As an Aviation Life support Technician, served on-board 4 Aircraft carriers and land bases. Enlisted in SC State Guard and currently serve as the Operations Sergeant for the Provost Marshal Detachment and Mobile Training Team.
•My interest in firearms never faltered, like some people when I got my CWP I wanted more information. First becoming a recruiter for the NRA then moving onto becoming a certified instructor, and finally reaching NRA Training Counselor. My credentials include Refuse to be a Victim, Pistol, Rifle, Shotgun, Home Firearm Safety, Personal protection in the home, Personal protection outside the home, Defensive Pistol, CCW, Chief Range Safety Officer. Sabre Personal Safety Academy instructor, Sabre Law Enforcement OC Spray instructor. Mil-Swat-Tac Patrol Officer Tactical Shooting instructor. SCSG Defensive Tactics instructor, Stop the Bleed instructor, You are the help until help arrives instructor, ALERRT Civilian Response to Active Events Instructor. A graduate of Ashworth College with a certificate in Gunsmithing. SWAT Level 1 graduate from Threat Suppression, LLC. Extensive hours of Executive Protection training with Jordan International Combat Systems. Advanced Armed/Unarmed firearm/personal protection training with the International Close Combat Instructors Association. As an instructor I have conducted over 100 courses with over 300 students. I have obtained a blue belt ranking in Total Fighting Concepts with Keishidojo and continue training in Filipino Martial Arts focusing on Kali and Knife fighting techniques. I enjoy sharing my knowledge and helping people advance their firearm /self-defense skills.
Courses Taught
CCW, Basic, Intermediate, Advanced, Rifle, Shotgun, NRA Courses, Active Shooter Response Training, In Home Defense Training, Scenario Based Training, Women's Only Courses, Instructor Training Courses, LEO / MIL / SEC Courses, Virtual Simulation, Seminars / Lectures, Tactical Casualty Care (TCCC / TECC), Specialty Other
Class Instructors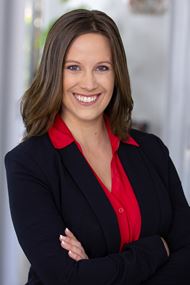 Amanda Kallendar
Assisted teaching CWP, BLS and NRA Safety in the Home, and Pistol/Rifle courses to Security teams, civilians, churches, and Coast Guard Reserve in Colorado. Chris Holmes Eugene Finkbeiner
Certifications
William G. Peters, II
Area Manager for Firearms Legal Protection
NRA Training Counselor
Pistol/Rifle/Shotgun/PPITH/PPOTH/CCW/Home Firearm Safety/CRSO
NRA Refuse to be a Victim Instructor
NRA Defensive Pistol Instructor
SABRE Personal Safety Academy Instructor
SABRE OC Law Enforcement Instructor
USCCA Instructor
Concealed Carry/Home Defense/Emergency First Aid Fundamentals/Countering the Mass Shooter Threat
ALERRT Civilian Response to Active Shooter Instructor
Patrol Officer Tactical Shooting Instructor
SCSG Defensive Tactics Instructor
You are the Help until Help Arrives Instructor
Combat Knife Instructor
Training includes: Advanced Handgun Tactics with ICCIA, Extensive Armed/Unarmed CQB with ICCIA, Executive Protection training with Jordan International Combat Systems, Tactical Knife JICS,
Level 1 SWAT Operator with Threat Suppression, INC
TCCC/TECC with Threat Suppression
Reviews