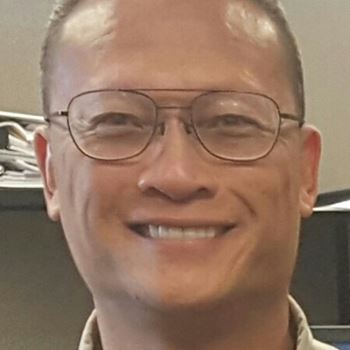 DefensivePistolcraft.com
Jonathan Low
BACKGROUND: Civilian, Former Military, Former Law Enforcement, Instructor
31 Years Instructing
PH: 856 952 9585
Available Courses
Next Class
Course
Type
Difficulty

Next class: Dec 7


See Classes
Defensive Pistol

Basic, Intermediate, Advanced, CCW, NRA Courses, Seminars / Lectures, Private Classes (Group / Individual)

Basic
About DefensivePistolcraft.com
We, LIFE (Lessons In Firearms Education), started teaching the NRA Personal Protection course (before it bifurcated into "inside the home" and "outside the home") in Hawaii when the state legislature passed a law requiring such a course to get a permit to acquire a firearm.  The law effectively created a state wide ban on the purchase of firearms, because the police and sheriff broke their promise and refused to teach such a course.  So, we taught the course (and signed the certificates) in spite of a letter from the state's Attorney General telling us to cease and desist (for our own good because we were assuming dangerous liability).
     I am a product of Front Sight and taught there until deployments made it impractical.
     The Marine Crops and Lockheed Martin moved me all over the world. 
     When I ended up in South Carolina, I taught the Concealed Weapons Permit class out of the Palmetto Gun Club.  But realized such state mandated courses were not preparing the student for real world civilian concealed carry for self defense.
     When I moved to Tennessee, I focused on teaching in small town churches and community centers; people who had neither the funds nor the time to travel to the prestigious gun schools.  I have found this much more satisfying.
     I presently prefer to teach an expanded version the NRA Defensive Pistol course (12 days), because I feel it gets the student to the position where he knows what he doesn't know, and is informed enough to seek out further instruction from others.
     I keep my students informed and motivated by writing in my blog, DefensivePistolcraft.com.
Courses Taught
CCW, Basic, Intermediate, Advanced, NRA Courses, In Home Defense Training, Seminars / Lectures
Certifications
NRA Advanced Pistol Instructor #1485008 (also Rifle, Pistol, Shotgun, Personal Protection, and CCW)
Front Sight Firearms Institute, Line Coach (handgun)
Rangemaster Firearms Training Services, Instructor (pistol)
Defense Training International, Instructor (pistol)
Tennessee Handgun Instructor 2563649321
South Carolina Concealed Weapons Permit Instructor 200800838
Tennessee Armed Security Guard 630479
Riflery Coach Level 3 NRA / CMP / USA Shooting
Archery Coach Level 3 Nation Archery Association
U.S. Fencing Coaches Association, Instructor (foil, epee, saber)
SCUBA, NAUI and NASDS
USMC Rifle Badge, Expert
USMC Pistol Badge, Expert
Policies
Cancellation Policy
We would appreciate the courtesey of a call as soon as possible.  +1 (856) 952-9585  So that we can let others on the waiting list know that space is available.
Reschedule Policy
We would be happy to reschedule.  Let us know as soon as possible.
Refund Policy
Your tuition is a tax deductible donation to the Mount Juliet Christian Academy Rifle Teams or the hosting church, so we cannot refund your tuition.  But, you're welcome to attend the next course if you like.