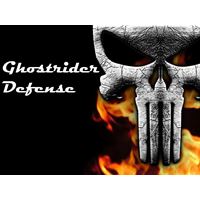 USCCA Instructor Certification Course
Duration: 2 Days Classroom plus Online Training
Fee: $597.00
Type(s): In Home Defense Training, Instructor Training Courses, USCCA Courses
Instructor: Ghostrider Defense LLC - Michael Kasper View Bio
Description
Everything you need to start providing your students with the nations BEST and most comprehensive concealed carry and home defense training course. This course exceeds the requirements of the State of Michigan (as well as other states) for a Concealed Pistol License (CPL).
You'll receive an Instructor Toolkit filled with grade-A teaching materials designed to be practical, yet extremely effective. USCCA instructor apparel is also included to take your professionalism to new heights. Your students will walk away educated, trained, and impressed.
Documentation Requirements
Valid ID and Michigan CPL

The instructor requires a copy of your driver's license once you register.
The instructor requires a copy of your CCW permit once you register.
Requirements
Pistol with 2 magzines
100 rounds of factory ammo (no reloads)
Eye & Ear Protection
Note taking materials
Expectations and Outcomes
Successful students will receive certification as a USCCA Concealed Carry and Home Defense Instructor.
Upcoming Classes
There are no upcoming classes scheduled for this course.