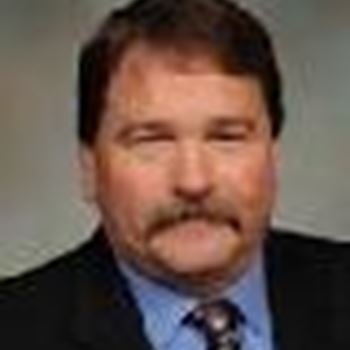 Illinois Concealed Carry Training
Gary Carr
BACKGROUND: Former Military, Law Enforcement, Instructor
7 Years Instructing
PH: 708 926 2524
About Illinois Concealed Carry Training
Hometown: Crestwood, IL.
Occupation: Police Officer -  USCCA Certified Firearms Instructor and Training Counselor - Licensed By the State of Illinois - A Certified Police Trainer Credentialed by the Illinois Law Enforcement Training Standards Board. An experienced Public Safety Professional with a demonstrated history of working in the legal services industry. Skilled in Vulnerability Assessment, Risk Mitigation, Crisis Management, Law Enforcement, Emergency Management, Emergency Services, Grade Crossing Collision Investigations and Public Safety Presentations.
Gary L Carr is a career Public Safety Professional who started his public safety career in 1976 at the Willow Springs Police Department and retired from that Police Department in 2011 at the Rank of Sergeant. Mr. Carr has attended Northwestern's School of Police Staff and Command, as well as their Executive Management and Senior Leadership programs. He holds a Master's degree in Public Safety Administration and a Bachelor's degree in Law Enforcement Management. Mr. Carr is currently the Owner and Chief Firearms Instructor at Illinois Concealed Carry Training, LLC in Midlothian, Illinois. Mr. Carr's goal is to make sure those who attend his classes are armed with more than just a handgun. Education and Training are the key elements in staying safe on the street and Mr. Carr will provide you with current actionable information from a police perspective. Mr. Carr is a "USCCA" Certified Training Counselor and Firearms Instructor who will arm his students with the knowledge to stay physically, morally, ethically and financially safe in the event they have to use their firearm in self-defense or the defense of another.
Courses Taught
CCW, Basic, Intermediate, Advanced, USCCA Courses, Active Shooter Response Training, In Home Defense Training, Scenario Based Training, Women's Only Courses, Instructor Training Courses, LEO / MIL / SEC Courses, Virtual Simulation, Seminars / Lectures, Specialty Other
Certifications
Concealed Carry and Home Defense Fundamentals - USCCA Certified Training Counselor
Concealed Carry and Home Defense Fundamentals - USCCA Certified Training Instructor
Defensive Shooting Fundamentals - Level One - USCCA Certified Instructor
Defensive Shooting Fundamentals - Level Two - USCCA Certified Instructor
Women's Handgun and Self-Defense Fundamentals- USCCA Certified Instructor
USCCA Emergency First Aid Fundamentals & American Red Cross First Aid/CPR/AED Certified Instructor
Countering the Mass Shooter Threat in Houses of Worship, Schools and Businesses - USCCA Certified Instructor
Illinois Beverage and Alcohol Seller Server Education Training B.A.S.S.E.T. - Certified by Illinois Liquor Commission.
Reviews