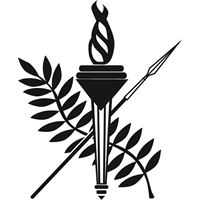 Fighting Pistol
Duration: 8 Hours
Fee: $125.00
Type(s): Advanced, Intermediate, Active Shooter Response Training, In Home Defense Training, LEO / MIL / SEC Courses, Other
Instructor: Lampas Security Consulting - Rich Hart View Bio
Description
                Our "Fighting Pistol "class is designed to build on your existing knowledge of pistol marksmanship and operation. This class will teach students how to apply existing pistol skills to defensive shooting. This class requires no prerequisites, but students are expected to have a solid grasp on firearm safety, handling, and a general understanding of their pistol and how it operates.  
Requirements
Required equipment:
-A mid to full sized modern and reliable semi-automatic pistol chambered in 9mm, .40 Smith and Wesson, .357 Sig, or .45ACP
-An outside of the waistband holster. Kydex, or other open top, plastic style holsters are preferred for safety reasons. (No floppy nylon or leather holsters. No Black Hawk SERPA holsters unless issued by a law enforcemnt agency 
-Three or more magazines
-Magazine pouch
-400- 500 rounds of factory ammunition (We can normally source ammo with ADVANCED notice)

-Balistic rated eye protection

-Hearing protection (Perferably elcetronic)
-Note taking materials
-Weather appropriate clothing

-Food, drink, and medications
Topics Covered
Topics covered include but are not limited to:
-Safety brief, medical concerns, and rang safety considerations.
-Firearm safety and weapons handling on the range and in the real world.
-Fundamentals of Marksmanship.
-Defensive shooting skills.
-Alternative shooting positions.
-Weapons manipulation and handling
-Malfunction clearance procedures.
-Accuracy and speed drills.
-Movement while shooting.
-Use of cover and concealment.
-Engaging multiple threats.

-Safe and proper use of holster.
-Survival/ defensive mindset.
-Equipment selection and considerations.
-Medical considerations off the range.
Upcoming Classes
There are no upcoming classes scheduled for this course.