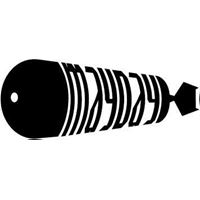 Defensive Pistol
Building skill to save your life
Duration: 4 Hours range time
Fee: $120.00
Type(s): Basic, Intermediate, In Home Defense Training, Scenario Based Training
Instructor: Mayday Training LLC - Mitchell May View Bio
Description
Gives you a foundation to build on along with several shooting drills to build skill.
Requirements
Reliable Handgun (380, 9mm ,40 S&W, 45 ACP)
500 rounds of ammo (minimum)
A non-collapsible holster 
Sturdy belt
Enough magazines to hold 50 rounds
Hearing and eye protection
Topics Covered
Building a shooting platform

Grip, Stance, Sight alignment, Sight picture, and Trigger press

Basic use of force

Gear discussion

Drawing from a holster. Open or concealed

Types of reloads

Remedial action for firearm failures

10 or more drills that are designed to build skill

2019 FBI Shooting Qualification and Mayday Bulls-eye test 
Upcoming Classes
There are no upcoming classes scheduled for this course.