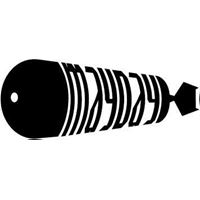 Defensive Pistol and Carbine Combo
Duration: 8 Hours
Fee: $100.00
Type(s): Basic, Intermediate, Active Shooter Response Training, In Home Defense Training, Rifle, Scenario Based Training
Instructor: Mayday Training LLC - Mitchell May View Bio
Description
For students that want to take both defensive pistol and defensive rifle for a discounted rate.


Requirements
You will need a reliable Handgun
Belt
Holster designed for your hand gun
500 rounds of ammo (minimum)
A non-collapsible holster
Enough magazines to hold 50 rounds
Hearing and eye protection
A fighting Rifle
Safety gear (eye and ear pro)
Way to hold extra mags. (I.e. mag pouches, battle belt, duty belt, chest rig, etc.
Minimum 300 rounds of rifle ammo
Rifle mags minimum (more is always better)
A fighting pistol
A good quality holster
Minimum of 50 rounds of pistol ammo
2 pistol mags (more is always better)
Water
Topics Covered
Defensive Pistol (4 hours)
Building a shooting platform

Grip, Stance, Sight alignment, Sight picture, and Trigger press

Basic use of force
Gear discussion
Drawing from a holster. Open or concealed
Types of reloads
Remedial action for firearm failures
10 or more drills that are designed to build skill
2019 FBI Shooting Qualification and Mayday Bulls-eye test 
Defensive Carbine
Safety 
Zeroing
Height over bore
Target acquisition/safety manipulation drills
Reloads 
Skill Drills 
Work on switching shoulders.
Moving while shooting 
Use of cover
Upcoming Classes
There are no upcoming classes scheduled for this course.