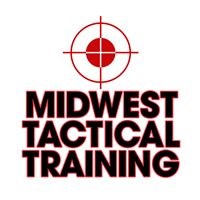 Level 1 - Advanced Concealed Carry Class
Beyond Basic CPL - The 3 skills you need to win a gunfight
Duration: 8 Hours, all on range
Fee: $110.00
Type(s): Advanced
Instructor: Midwest Tactical Training - Skip Coryell View Bio
Description
In this level 1 course we take you beyond what you learned in your basic concealed carry class. We teach you the 3 skills you need to flourish in a gunfight: 

How to draw quickly and safely
How to shoot with accuracy and precision
How to move safely with a firearm
Documentation Requirements
You should already have your concealed carry permit or comparable life experiences such as military or law enforcement training.

Requirements
Once you've registered, send an email to skipcoryell@hotmail.com or call at 269-838-5586. I will email you all the info you need to attend the class.

Equipment to bring:

Pistol
250 rounds
Eye & Ear protection
Strong side hip holster (others allowed with permission)
Sack lunch or take-out food
3 or 4 magazines and mag pouch
Topics Covered
Level 1 - Beyond Basic CPL


Improved pistol marksmanship
Unsighted fire basics
How to move safely with a pistol
Drawing safely from concealment
Malfunction drills
Reloads and tactical reloads
250 rounds of intense shooting
You will analyze your performance on video
Expectations and Outcomes
Upon successful completion of the class you will receive a certificate from Midwest Tactical Training.
(This course exceeds all renewal training requirements for the state of Michigan.)
Upcoming Classes
There are no upcoming classes scheduled for this course.