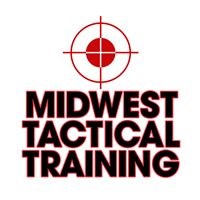 Level 2 Advanced Concealed Carry
Move, Shoot and Live
Duration: 8 hours all on the range
Fee: $110.00
Type(s): Advanced
Instructor: Midwest Tactical Training - Skip Coryell View Bio
Description
In this class you will learn how to safely move with a firearm in all directions, with purpose and under stress.
Documentation Requirements
All the info you need will be emailed to you after you register for class.
Requirements
Students should have already taken the level 1 class or a similar class from another school or military or law enforcement agency.

Equipment to bring:

Pistol
300 rounds
Eye & Ear protection
Strong side hip holster (others allowed with permission)
Sack lunch or take-out food
3 or 4 magazines and mag pouch
Topics Covered
Level 2 - Move, Shoot & Live!


Learn to move to cover

Learn to move & shoot safely in all directions

300 rounds of intense shooting

You will analyze your performance on video

Shooting and moving while under stress

Based on techniques taught by Rob Pincus and Combat Focus Shooting Class
Expectations and Outcomes
At close of class student will know how to move safely, efficiently and with purpose. They will understand the importance of movement in staying alive in a gunfight. A certificate of completion will be awarded by Midwest Tactical Training.

(This class exceeds all renewal training requirements for the state of Michigan.)