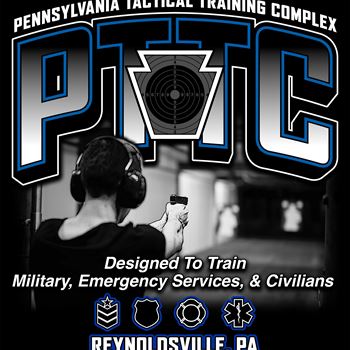 PA Tactical Training Center
Lee Vineyard
BACKGROUND: Civilian, Law Enforcement, Former Law Enforcement, Instructor, First Responder (Fire / EMS), Gov't Employee / Contractor
30 Years Instructing
PH: 814 612 2285
About PA Tactical Training Center
I have more than 30 years of experience in law enforcement and security and hold a Masters Degree in Criminal Justice. I started my career working as an Executive Protection Specialist before moving over into the Law Enforcement and the Security industry. I hold multi-discipline as a Instructor and Master Instructor providing Basic, Intermediate and Advanced Handgun, Shotgun and Tactical training.  Additionally, I provide training in Tactical Entry, Use of Force, Empty Hand Control Tactics, Collapsible Baton, Pepper Spray, and Martial Arts. I'm also certified as a Glock and Sig Sauer armorer.,I have received  National and International certifications. 



Courses Taught
CCW, Basic, Intermediate, Advanced, Shotgun, NRA Courses, Active Shooter Response Training, In Home Defense Training, Scenario Based Training, Women's Only Courses, Instructor Training Courses, LEO / MIL / SEC Courses, Seminars / Lectures, Security Training & Certification, Combatives / Less Lethal, Specialty Other
Certifications
NRA - Law Enforcement Firearms Pistol Instructor
NRA - Law Enforcement Shotgun Instructor
KETA- Tactical Firearms Instructor Trainer
ACCJT - Tactical Enrty Instructor
Policies
Cancellation Policy
Students must cancel at least 5 days before the class date and time.
Reschedule Policy
PTTC Gun Shop and Range is willing to reschedule you one time if you contact the Gun Shop and Range before
the start time of the course. If you need to be rescheduled an additional time past your first rescheduling there will be a
25.00 fee. 
Refund Policy
PTTC 100% refund policy last 10 days from the time of your purchase. After the 10 days have passed the refund drops to 50%. For anyone in non-attendance of the course without contacting to cancel 5 days prior or reschedule before the start time of your course, you will forfeit funds paid for the reservation of the course.
Reviews