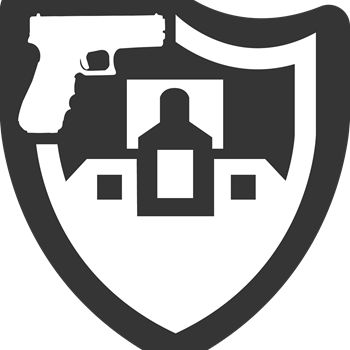 PRP Training Solutions
Brian Holmes
BACKGROUND: Civilian, Instructor
7 Years Instructing
About PRP Training Solutions
Brian Holmes lives in north Ellis County (just 20 minutes from downtown Dallas). He and his wife, Sabrina, have raised two amazing children, both of which are now pursuing their life's calling.
Brian is a trainer and teacher at heart. For more than 25 years he has been teaching, training, and mentoring leaders around the world. His passion to help individuals achieve their highest potential and become significant leaders in their world drives him every day.
Brian brings years of teaching and training experience to his gun training classes, making for a unique and above-average experience for his students. We work hard to insure each student gets the most from their training. Our goal is that our students leave our training more confident, and have the knowledge, skills and attitude to safely carry and use their guns.
Courses Taught
CCW, Basic, Intermediate, Advanced, USCCA Courses, In Home Defense Training, Instructor Training Courses, Instructor Coach Training Courses, Seminars / Lectures, D.R.A.W. Academy Courses, Specialty Other
Certifications
D.R.A.W. Academy Certified Instructor and Training Counselor
United States Concealed Carry Certified (USCCA) Instructor
United States Concealed Carry Certified (USCCA) Training Counselor
NRA Certified Pistol Instructor
NRA Certified Chief Range Safety Officer
Texas State DPS Certified Instructor, License to Carry Instructor
Front Sight Firearms Defensive Handgun Distinguished Graduate
Policies
Cancellation Policy
While we often ask clients to prepay for services, classes, or products in order to help us manage our overall business experience, we never intend to charge for a service or product that is not received. If you prepay for a class and are unable to attend for any reason, we will gladly refund your charge, or credit you the cost toward another class. All cancellations and refunds are subject to guidelines set forth in our Refund Policy below.
Reschedule Policy
PRP Training Solutions (PRP) understands that events happen requiring the need to reschedule a class. Please give as much notice as possible to allow PRP to fill your spot.
PRP reserves the right to re-schedule any scheduled class due to severe weather, insufficient minimum registration, or other reasons as determined by PRP. If a class is canceled, students will be rescheduled to a later scheduled date of their choice so long as slots are available.
Some courses require a minimum number of participants as noted in the course description. If you register for a course with a minimum and the minimum number of participants have not registered within 2 days prior to the course, PRP reserves the right to cancel / reschedule the course. Students will be given the opportunity to reschedule to a future scheduled course date. Refunds may be given if a future class is not available.
If a class does not have the minimum students registered, it will be rescheduled to a later class of your choice.
Refund Policy
If you need to cancel a registration for a class (see cancellations above), we will gladly accommodate your request within the guidelines listed below:
All refunds and cancellations must be requested in writing. Email can be sent to baholmes@1791.com or requests can be mailed to PRP Firearms Institute LLC, 711 W. Main St., #127, Ovilla, TX 75154 care of Brian Holmes.
Refunds that are approved are processed within 48 hours of approval and mailed to your address on file in the form of a business check OR via electronic bank transfer. We are unable to refund directly to your credit card as we do not retain your card info on file.
A 10.00 merchant/processing fee will be assessed for all refunds initiated or requested by student.
Refunds are only available for physical events/classes and must be requested at least 3 days prior to the event date
Waiver
Release and Waiver  (PRP Training Solutions) 
The individual named below (referred to as "I" or "me") desires to participate in a Firearms Training Program/Class ("Activity" or "Activities") provided by Brian Holmes/PRP Training Solutions (the FTA member or the "Member"). As lawful consideration for being permitted by the Member to participate in the Activity, the intangible value that I will gain by participating in the Activity, I agree to all the terms and conditions set forth in this agreement (this "Agreement").
I AM AWARE AND UNDERSTAND THAT THE ACTIVITIES ARE DANGEROUS ACTIVITIES AND INVOLVE THE RISK OF SERIOUS INJURY AND/OR DEATH AND/OR PROPERTY DAMAGE. I ACKNOWLEDGE THAT ANY INJURIES THAT I SUSTAIN MAY BE COMPOUNDED BY NEGLIGENT EMERGENCY RESPONSE OR RESCUE OPERATIONS OF THE MEMBER. I ACKNOWLEDGE THAT I AM VOLUNTARILY PARTICIPATING IN THE ACTIVITIES WITH KNOWLEDGE OF THE DANGER INVOLVED AND HEREBY AGREE TO ACCEPT AND ASSUME ANY AND ALL RISKS OF INJURY, DEATH OR PROPERTY DAMAGE, WHETHER CAUSED BY THE NEGLIGENCE OF THE MEMBER OR OTHERWISE.
I hereby expressly waive and release any and all claims, now known or hereafter known in any jurisdiction throughout the world, against the Member, and its officers, directors, employees, agents, affiliates, members, successors and assigns (collectively, "Releasees"), on account of injury, death or property damage arising out of or attributable to my participation in the Activities, whether arising out of the negligence of the Member or any Releasees or otherwise. I covenant not to make or bring any such claim against the Member or any other Releasee, and forever release and discharge the Member and all other Releasees from liability under such claims.
I shall defend, indemnify and hold harmless the Member and all other Releasees against any and all losses, damages, liabilities, deficiencies, claims, actions, judgments, settlements, interest, awards, penalties, fines, costs, or expenses of whatever kind, including reasonable attorney fees, that are incurred by the indemnified party, arising out of or related to any third-party claim alleging any bodily injury, death of any person or damage to real or tangible personal property caused by my negligence or other more culpable act or omission (including any reckless or willful misconduct) in connection with my participation in the Activities.
Any controversy or claim arising out of or relating to this Agreement, or the breach thereof, shall be determined by final and binding arbitration administered by the American Arbitration Association ("AAA") under its Commercial Arbitration Rules and Mediation Procedures ("Commercial Rules"). There shall be one arbitrator agreed to by the parties within twenty (20) days of receipt by respondent of the request for arbitration or in default thereof appointed by the
AAA in accordance with its Commercial Rules. The award rendered by the arbitrator shall be final, non- reviewable, and non-appealable and binding on the parties and may be entered and enforced in any court having jurisdiction. The place of arbitration shall be Ellis County, Texas, unless otherwise agreed upon by all parties. Except as may be required by law, neither a party nor the arbitrator may disclose the existence, content or results of any arbitration without the prior written consent of both parties, unless to protect or pursue a legal right. The arbitrator will have no authority to award punitive damages, or consequential damages.  
I IRREVOCABLY AND UNCONDITIONALLY WAIVE, TO THE FULLEST EXTENT PERMITTED BY APPLICABLE LAW, ANY RIGHT I MAY HAVE TO A TRIAL BY JURY IN ANY LEGAL ACTION, PROCEEDING, CAUSE OF ACTION OR COUNTERCLAIM ARISING OUT OF OR RELATING TO MY PARTICIPATION IN THE ACTIVITIES. I CERTIFY AND ACKNOWLEDGE THAT I MAKE THIS WAIVER KNOWINGLY AND VOLUNTARILY.
This Agreement constitutes the sole and entire agreement of the Member and me with respect to the subject matter contained herein and supersedes all prior and contemporaneous understandings, agreements, representations and warranties, both written and oral, with respect to such subject matter. If any term or provision of this Agreement is invalid, illegal or unenforceable in any jurisdiction, such invalidity, illegality or unenforceability shall not affect any other term or provision of this Agreement or invalidate or render unenforceable such term or provision in any other jurisdiction.  
This Agreement is binding on and shall inure to the benefit of the Member and me and their respective successors and assigns.
BY ENROLLING/REGISTERING ON THIS WESBITE, I ACKNOWLEDGE THAT I HAVE READ AND UNDERSTOOD ALL OF THE TERMS OF THIS AGREEMENT AND THAT I AM VOLUNTARILY GIVING UP SUBSTANTIAL LEGAL RIGHTS, INCLUDING THE RIGHT TO SUE THE MEMBER.
Reviews