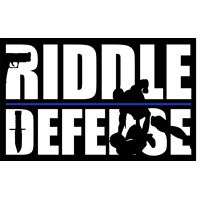 CCW Handgun Fundamentals
Concealed Carry Qualification Course
Duration: 5 hours
Fee: $149.00
Type(s): Basic, CCW
Instructor: RIDDLE DEFENSE - John Riddle View Bio
Description
This is a course for new handgun owners who wish to receive their concealed firearms license and/or beginner shooter. This course will bring you to the next level of familiarization and proficiency with your new handgun. After the course of fire is completed we will cover the disassembly, cleaning and assembly of the handgun. 
Documentation Requirements
Must be 21 years of age with a valid Driver's Licence.
The instructor requires a copy of your driver's license once you register.
Requirements
Equipment Required
-Handgun: Semi-Auto / Revolver
-250 Rounds of Ammunition
-Minimum of 2 Magazines or Speed Loader / Magazine Pouch
-Cleaning Kit for your Handgun
-Outside the Waistband Holster or Inside the Waistband Holster
-Eye and Hearing Protection
-Belt / Long Pants / Closed Toe Shoes / Long Sleeved Crew Neck Shirt
-Sunscreen / Ball Cap / Rain Gear / Hydation / Snacks & Lunch
Topics Covered
-Firearm Safety
-Handgun Nomenclature
-Load / Unloading the Handgun
-Stance
-Grip
-Draw from the Holster
-Presentation to Target
-Sight Alignment / Sight Picture
-Trigger Control and Follow Through
-Failure to Fire Issues
-Cleaning & Assembly of Handgun
Expectations and Outcomes
This course makes you eligible to receive your Florida Concealed Firearms License.
You must pass a firearms handling skillstest and shoot a qualifying score in order to receive your Florida Carry Concealed Firearms License Certificate.

A certificate will be awarded upon course completion.
Upcoming Classes
There are no upcoming classes scheduled for this course.