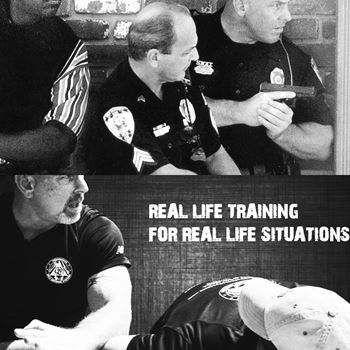 RIDDLE DEFENSE
John Riddle
BACKGROUND: Civilian, Former Military, Law Enforcement, Former Law Enforcement, Instructor
30 Years Instructing
PH: 561 262 7840
Available Courses
Next Class
Course
Type
Difficulty

No Upcoming Classes


Contact Instructor
Advanced Multi Discipline Handgun: Level 1
An opportunity to engage targets on the…
Advanced

Advanced

No Upcoming Classes


Contact Instructor
Advanced Multi Discipline Handgun: Level 2
Develop shooting skills under High Stres…
Advanced

Advanced

No Upcoming Classes


Contact Instructor
Basic Rifle (Carbine)
Designed for the Beginner Rifle User
Basic, Rifle

Basic

No Upcoming Classes


Contact Instructor
Basic Shotgun
Effectively and Safely Utilize a Shotgun
Basic, Shotgun

Basic

No Upcoming Classes


Contact Instructor
CCW Handgun Fundamentals
Concealed Carry Qualification Course
Basic, CCW

Basic

No Upcoming Classes


Contact Instructor
Concealed Carry Scenarios and Room Clearing
Train against live aggressors in our 200…
Intermediate, Advanced, In Home Defense Training, Scenario Based Training, Scenario Based Training (Simunitions, Man Marking Cartridge)

Intermediate

No Upcoming Classes


Contact Instructor
Handgun Retention Inter-Active Workshop
Understanding that no matter where you a…
Basic, Intermediate, Advanced, Other

Basic

No Upcoming Classes


Contact Instructor
Intermediate Defensive Handgun Level 1
The next level to advance your shooting…
Intermediate

Intermediate

No Upcoming Classes


Contact Instructor
Intermediate Defensive Handgun: Level 2
Developing shooting skills while moving,…
Intermediate

Intermediate

No Upcoming Classes


Contact Instructor
Intermediate Low Light / No Light Handgun Course
Opportunity to learn the Use of Handgun…
Intermediate

Intermediate

No Upcoming Classes


Contact Instructor
Women's Warrior Weekend: May 18 & 19, 2019
Learn How to Defend Yourself While Stand…
Basic, Intermediate, Advanced, Women's Only Courses

Basic
About RIDDLE DEFENSE
John P. Riddle
RIDDLE DEFENSE
561-262-7840

John Riddle is a Retired Sergeant who served with the West Palm Beach Police Department. During his 28 years of service he has worked as a Patrol Officer, SWAT Officer, Field Training Officer and Road Patrol Supervisor. John is certified in the State of Florida to teach Defensive Tactics and Firearms to Law Enforcement officers.

In 1989, John tried out and was selected to become a member of the SWAT Team for the West Palm Beach Police Department where he served for 16 years.

He instructed the SWAT Team's defensive tactics program, firearms and tactical entry. He worked for 13 years on the Entry Team and 3 years as a Sniper Team Leader. In 1996, John was selected as a member of the CAT Team; a street level narcotics unit that performed drug buys, wrote search warrants, conducted prostitution stings and worked tactical patrol duties in high risk areas. John's teaching career began in the mid 1980's when he was assigned as a Combat Arms Training Instructor (CATM) in the United States Air Force Marksmanship Unit. During his Air Force career John taught firearm skills to Air Force Security Police, Air Force Base Law Enforcement Personnel, Para Rescue units and Combat Controllers. John is NRA Certified in teaching Pistol and Rifle. He also conducts Simulation training in his 2000 square foot Simunition "Shoothouse". The House has two bedrooms a kitchen, laundry room and bathroom. 

In 2012 John was voted "2012 Instructor of the Year" and inducted into the Hall of Fame for Black Belt Magazine. In June 2014 John was tested and selected for "Grandmaster of Combative Arts" by the World Head of Family Sokeship. John presently teaches Combat Krav Maga, Combatives and Firearms training out of Boca Raton, Florida.
Courses Taught
CCW, Basic, Intermediate, Advanced, Rifle, Shotgun, NRA Courses, Active Shooter Response Training, In Home Defense Training, Scenario Based Training, Scenario Based Training (Simunitions, Man Marking Cartridge), Women's Only Courses, Seminars / Lectures, Other
Certifications
Training / Certification
Black Belt in Korean Karate
Purple Belt- Wald Bloise / Team Nogueria Brazilian JiuJitsu
Certified Personal Trainer / Physical Fitness Specialist with the Cooper Institute for Aerobics Research
Certified SABRE Civilian Safety Awareness Program – Pepper Spray Instructor
Certified SABRE Law Enforcement – Pepper Spray Instructor
Certification in all areas of Officer Survival
Certified Redman Instructor
Certified Close Quarter Personal Self Defense Training Instructor
TeamOne Network Instructor
NRA Certified Basic Pistol Instructor
NRA Certified Rifle Instructor
NRA Certified Range Safety Officer
Simunition Scenario and Safety Instructor
CT 707 – Israeli Special Forces Krav Maga Instructor
Instructor, Sabre Law Enforcement Aerosol Projectors
CRM PT – Basic Instructor Level: Common Sense Self Defense / Street Combat.
Certified Personal Defense Readiness Coach/ Blauer Tactical Systems
CPR/AED- First Aid Certified under the American Heart Association
Stop The Bleed/Bleeding Control Basic 1.0 – Rescue Operations International – Rob Soto
Handgun Defense/Vehicle-Trauma Block- Clint Smith-Thunder Ranch Texas


International Trainer
Garda College in Templemore, Ireland 2011: Instructed members of the Ireland military, police and swat in a 3 day RedMan training course sponsored by TeamOne Network

Rome, Italy 2011: Instructed members of the Rome Police and civilians in a Contemporary Jeet Kune Do course.

Alberta-Calgary, Canada 2012: Instructed members of the Jeet Kune Do Athletics Association on Situational Awareness

Awards
Promotion to Sergeant of Police – 2003
Officer of the Quarter – 2002
Service Certificate – 1996
Certificate of Merit – 1991, 1992

Black Belt Magazine "2012 Instructor of the Year / Hall of fame"

World Head of Family Sokeship Council-Grandmaster-Founder of Combatives Style System- Progressive Self Defense Systems. June 21, 2014









Policies
Cancellation Policy
Your payment is non-refundable. If you must cancel, you may apply the cost of the course to any upcoming class within the calendar year. There is a late cancel fee for this course of $50 per person (1 week or less prior to the course date).