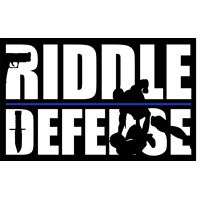 Basic Shotgun
Effectively and Safely Utilize a Shotgun
Duration: 7 hours
Fee: $200.00
Type(s): Basic, Shotgun
Instructor: RIDDLE DEFENSE - John Riddle View Bio
Description
This is a basic beginner course.This course teaches the student how to effectively and safely utilize a shotgun as a primary weapon for home defense. Handgun transitions will also be utilized in this class.
Documentation Requirements
Valid Driver's License
The instructor requires a copy of your driver's license once you register.
Requirements
Required Equipment
-Shotgun with a Sling
-Handgun for Transition Drills
-300 Rounds of .00 Buck
-50 Rounds of Birdshot
-150 Rounds of Handgun
-OWB or IWB Holster
-Minimum of 2 Magazines or Speed Loader / Magazine Pouch
-Eye and Hearing Protection
-Ball Cap / Long Pants / Closed Toe Shoes
-Sunscreen / Hydration / Snacks
-Knee and Elbow Pads (not mandatory)
Topics Covered
-How to Safely Handle the Shotgun
-Ammunition Selection
-How to Load and Unload the Shotgun
-Shotgun Shooting Fundamentals
-Shooting Multiple Rounds
-Shooting from Cover
-Engaging Multiple Targets
-Shooting from Various Distances / Positions
-Handgun Transition Drills
Expectations and Outcomes
By the end of the Basic Shotgun course the student will be comfortable  and capable of operating the shotgun at different distances, being able to load and unload safely,engage multiple targets and shoot from different positions.
Students will also gain an understanding of types of shotgun ammunition that can be used.

A certificate will be awarded at the end of he course. 
Upcoming Classes
There are no upcoming classes scheduled for this course.