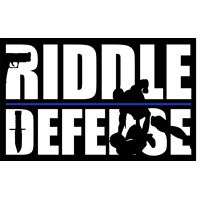 Intermediate Low Light / No Light Handgun Course
Opportunity to learn the Use of Handgun in Low Light or Dark Conditions
Duration: 7 hours
Fee: $229.00
Type(s): Intermediate
Instructor: RIDDLE DEFENSE - John Riddle View Bio
Description
This course exposes the student how to effectively use their handgun (semi-auto or revolver) in low light or dark conditions while utilizing either a mounted or handheld flashlight and accurately hit their target.
Documentation Requirements
Valid Driver's License
The instructor requires a copy of your driver's license once you register.
Requirements
Required Equipment
-400 to 500 Rounds of Ammunition
-Handgun (semi-auto or revolver)
-OWB or IWB Holster
-Minimum of 2 Magazines or Speed Loader / Magazine Pouch
-2 Flashlights (handheld / mounted or 2 Handheld)
-Ball Cap / Long Sleeve Shirt / Closed Toe Shoes
-Bug Spray 
-Rain Gear
-Hydration / Snacks
-Knee and Elbow Pads (optional)
Topics Covered
-Safety Briefing
-Use of Mounted or Handheld Light in a Self Defense Situation
-Use of Mounted or Handheld Light in a Self Defense Shooting Situation
-How your Eyes are Affected in Low Light / No Light Conditions
-Target Recognition and Engagment
-Body Shift
-Reload Drills
-Stoppage Drills
-Use of Cover
-Shooting on the Move
Expectations and Outcomes
At the end of this course the student will have knowledge of shooting in low light and darkness with the use of a hand held / mounted flashlight. If using a hand held flashlight the student will be aware of the different holds on the light. The student will also have knowledge of how low light and darkness affects the eyes and shot placement.

A certificate will be given at the end of this course.
Upcoming Classes
There are no upcoming classes scheduled for this course.